Michael Madana Kama Rajan Turns 30: Kamal Hassan Writes About The Creative Process Of Filmmaking
Tamil Cinema Industry is celebrating 30 years of Kamal Haasan's comic masterpiece "Michael Madana Kama Rajan". Kamal Haasan shared with fans on social media about the creative process of filmmaking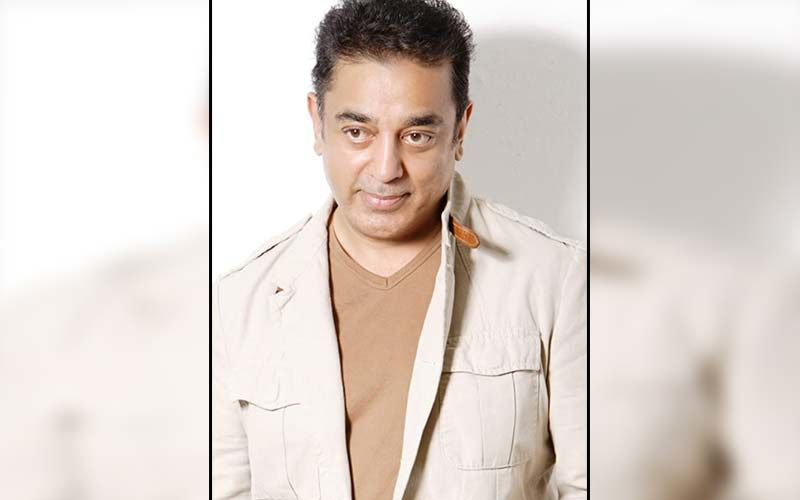 "Michael Madana Kama Rajan" is a Tamil film that is a criterion for comedy in Indian cinema; one of those rare unstopped watchable movies. Apparently," Michael Madana Kamal Rajan" might seem cleverly simple, but what Kamal Haasan and director Singeetam Srinivas Rao did extraordinarily with the film seems the stuff of legends today.
The actor turned politician Kamal Haasan is an avid social media user and he recently updated a series of posts on his Instagram handles with the creative process of filmmaking. That certainly excites his fans. He started his posts and wrote –"There lies the true magic...Moving on, a whisk pan can knock away most of the details in continuity and that's the reason ramping became famous. When you did not have enough assistant directors if you ramp the whole scene to the high point all mistakes are concealed and the suitcase can go from the right to the left hand, you can wear a different dress without having to care about continuity drop the cigarette you had in your mouth for the previous shot and it will still make sense. So they started using it as a cover-up but we used it with a purpose to make SN Lakshmi's be catch fire a precious talent older person but they all do operate. You can see her back smoldering. I think one of our best comedies together was not our most successful child "Mumbai Express "We did not do a film after that but well that's a good enough climax and that's magic."
Magic of cinema you can pull off, the lesson of the degree any student should look for is to understand the democracy in this art. You cannot be Van Gogh do your paintings get upset with it and cut off your ears. You have to keep your ears, nose your brush, and the canvas in a swirling storm and still complete the picture and that's the magic of MMKR.so many ppl worked their way to the magic. The bonnet/hood of the car that clips off with the wind was created by this gentleman Mr.Sahadevan an engineer himself who also created Appu mechanics for us. I borrowed the 3 brothers from Nayagan because I cast them in that film. The genetic reality strikes you hard and I wanted to give them another face a crazy one this time, with one of the brothers missing. (write about the background of the brothers)We had Nazar who wanted to know about the masks as he wanted to be a director. Mr. Ananthu my guru did one scene with Mr.Nagesh he just came because he wanted to be a part of this. Mr.Crazy Mohan last but not least was an excellent addition to the film. Another child of mine though much senior was so willing to participate willingly in everything we did Mr.Typist Gopi and Mr.Usiilamani. They were fantastic. Wonder if I left out any names as each and everyone from the ensemble cast was part of the magic.
In the second post, he captioned –"These tricks Can be emulated by the next generation filmmakers by just calling Google to their assistance and this could be outwitted by collective conscience and collective wisdom. But what you cannot get and what I am too proud, call bragging, about is getting these great talents together. What it takes bringing them together is not power, just humility. I will beg, borrow, but not steal and I will talk to each and everyone in the unit to pull it off, and there lies my biggest strength. Mr.Singeetham and I have fought together and made films together as comrades and that staying together is the magic a filmmaker needs to learn to work and that does not come with a Ph.D. degree, it comes with humans who love art and share the same thoughts. We missed MR.P.C.Sreeram but our cameraman Mr.B.C.Gowrishankar was fantastic and we had worked with him earlier in Pushpak too. Hence we understood each other's line of thought and there was no panic and he was cool and composed. We brought Mr.Lal for masking. Very few cameramen know the art of masking and our cameraman willingly accepted that he was not good with it. I had worked with Mr. Lal's father and he was a daring man who would rip masks as we were shooting.
Our editors had a big job to pull off in a short time. Mr.Vikram Dharma was very careful that I don't get into any accidents as I had suffered many before and hence he did not let me do the glass breaking shot in the toilet. But irony had something else in store for me, as when the dupe finished that shot I had a piece of glass on my face just by watching it and I looked at him cheekily with a mind voice he understood that said "You should've just let me do it ".The toilet fight is mention-worthy as it was so well choreographed and all artists had to stand by till it got done with and because of the training we had in Aboorva Sahodharargal we pulled it off without any stress."
He continued and written – "Moving to the interior of the cabins here occurred a big blooper and we couldn't go back to correct it and it still stays with the film. you have 2 people standing on the left of the frame then there is a doorway and then there is a window. Towards the climax, there is this man who moves cuts across the doorway and comes to the window and another character the same man enters across the window and comes to the door. In the meanwhile, he moves to a middle position and then moves again. This man moves into the middle position. So it's a mask crossing mask. I had received great appreciation from Mr.K.Balachander when I had done it earlier. This halfway through a running mask while you are shooting the other side you just remove the mask so that somebody who crosses goes out and comes back and it's astounding. You Mask both sides do one exposure finish with it and then make his exit and just do the whole exposure and you still have footage left here you rip the mask on the left and he walks across the frame he's crossed the cardinal line that defines a double exposure and we wanted to do this twice. It so happened that one of the Asst Directors forgot to pin the curtain down so it jumped and you can still see it."
In his next post, he explained about the climax shots how they worked hard to make it real – "Here's the interesting part, most of the shots in the film don't rely on masking as most of them are in pans and that also adds speed. I was very good at it from my experience of being a dance assistant and shifting to different locations without losing continuity, which can also be seen in "Manmadhan Ambu" where you stop block pans and Mr.B.S.Loganath, who's also my guru, was a master of slow pans without panic. You could use the pan at the speed you require as long as you know the continuity. We used speed pans and if you look at it closely all the shots are "cut shots" but will look like one single shot like the mother coming to help the son and father teetering on the edge we changed from K to Madhan to Raju using once the mother as a frame wipe and Michaels walking towards the camera as a second wipe during that wipe we replaced Madhan the dupe to Madhan the real KH. There was no blue matte then and hence the Ooty background had to be real so once again we built the set on a real location and my most trusted lieutenant Mr.Vikram Dharma had the stunts taken to the length as I kept narrating.
The climax rocking hilltop set was built in 3 locations. The first was inside the studio to capture the "rocking " effect, the second in the actual location at Conoor and then we created a 30 feet model after a lot of mathematical calculation at "camp -cola grounds" where Kameshwaran and other characters were made as little puppets. Some of the puppets were being handled between the art director and me and we shot it in slow motion from down and it was a controlled situation. There were 2 people who really enjoyed working with the miniature building and they were none other than Mr.Singeetham and me, as we Love the feeling and effect of "make-believe". I did bend over backward to make it extra realistic".
In this post, the actor explained how he used a belt as a mark for a double exposure masking. In his explanation, he wrote- "By the time we reached the end of the film, it was constant impromptu improvisation and Ms.Khushboo was a person who shed all her stardom airs and got down to it and worked alongside me as an assistant director. That Said now I am coming to my tricks. The cummerbund /belt she was wearing in the climax is unusual and wouldn't usually be given to a figure such as hers. However I needed it as I was going to use it as a mark for a double exposure masking. I hence convinced her by saying it would double up the purpose and lend the corset look and she instantly agreed. I asked her to get me 6 similar ones, that could be used as a belt. Mr.Subbu, the line producer, and got the idea and ran around to get it organized for me in time to move on with what I wanted to do.
My idea for insisting on it was because I wanted Subramanian Raju and Madhan to interact with Ms.Khushboo while the building was tilting and the question was how would we cut a mask while they were in close proximity, and remember we didn't have CG where you rotoscope that to pull it off. So we had to cut her in the middle and that belt band was the Mark as we chose the most immobile part of the body when you are struck by gravity. This was designed by me and it was quickly understood by another who had worked as an assistant director in "Maya Bazaar", which was none other than Mr.Singeetham himself.
Image source: instagram/ikamalhaasan/IMDb