Nayanthara- Vignesh Shivan VIOLATED Surrogacy Rules? Health Minister Announces To Conduct Probe 'To Examine If It Was Done According To Norms'-Reports
Nayanthara- Vignesh Shivan as per reports has opted for surrogacy and therefore Tamil Nadu Heath Minister has announced to conduct an inquiry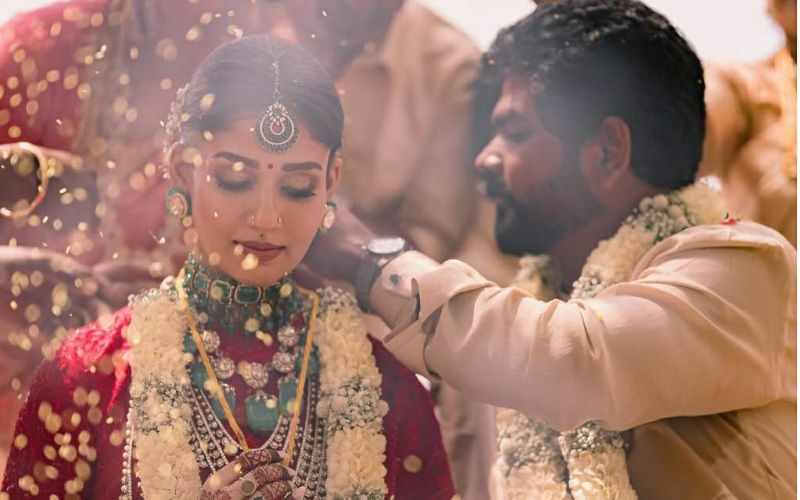 South actress Nayanthara and her husband filmmaker Vignesh Shivan got married in June this year and recently they shared the happy news of becoming parents and welcoming two boys. The duo did not mention anything about surrogacy but reports suggest that the babies are via surrogacy. Now the Heath Minister of Tamil Nadu announced that an inquiry will be conducted to know if the surrogacy was done 'according to the norms.'
Tamil Nadu Health Minister Ma Subramanian was questioned by reporters in Hyderabad on Monday, October 10, 2022, about the possible violation of surrogacy rules on the couple's part. Responding to the same, Minister said, "According to norms, those aged 21 years and under the age of 36 can donate oocytes (ova or eggs). We presume this could have been done that way… director of health services will be asked to examine if it was done according to norms (sic)." He even mentioned that surrogacy laws are debatable in our country.
As per his statement, those who are above 21 years and under 36, are eligible for surrogacy with the consent of their families.

Earlier, a minor was allegedly forced to donate oocytes (eggs) in June this year therefore the state government has brought in more strict guidelines. In India, commercial surrogacy is banned and the criteria for a surrogate are that she should be at least married once and should have her own child. According to the latest surrogacy regulation bill effective from January 25, 2022, the idea was to prohibit commercial surrogacy.
For the unversed, only altruistic surrogacy is allowed wherein the couple who hires a surrogate has to cover all the medical expenses and insurance of the surrogate. No other expenses or charges would be borne by the couple.
The celebrity couple on Sunday, October 9, 2022, shared the news of welcoming their two kids via Instagram post with the picture without showing kids' faces and revealed the name of their sons Uyir & Ulagam. They write, " Nayan & Me have become Amma & Appa. We are blessed with Twin Baby Boys All Our prayers,our ancestors' blessings combined wit all the good manifestations made, have come 2gethr in the form Of 2 blessed babies for us Need all ur blessings for our Uyir & Ulagam Life looks brighter & more beautiful. God is double great."
Image Source: Instagram