Independence Day Special: Not Hindi, But Seven South Indian Movies That Will Ignite The Patriotism Fire In You
Patriotism is not only dying for your country but also loving and respecting the country's valour and people irrespective of the place they come from. On our Independence Day, we bring you a list of South Indian movies that will ignite the patriotism fire in you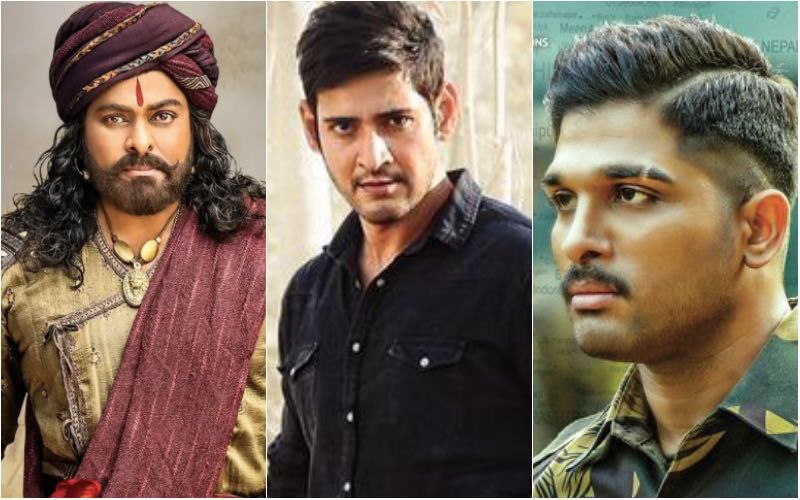 As people have already been coloured in tricolour this Independence Day, here we are to evoke a sense of patriotism in you - via movies. Though you must be expecting a list of Bollywood movies, we instead thought of bringing a list of South Indian movies that serve the same purpose. And with the mention of South Indian movies, one expects patriotic films like Bharateeyudu or Indian but the list is a bit different here. If you're a fan of Allu Arjun, Mahesh Babu, Ajit Kumar, Vijay, then we guess this list has already ignited the patriotism fire within you.
Patriotism is not only dying for your country but also loving and respecting the country's valour and people irrespective of the place they come from. As lockdown has compelled us to stay away from friends, why don't you make the most of this time by hosting a movie marathon with your family?
1. Naa Peru Surya, Naa Illu India: Allu Arjun essays the role of an army officer Surya who has temper issues. However, the challenging part is when he has to curb his anger so that he can serve the borders of India and efficiently do his duty. Arjun's dedication to the country is truly inspiring.
2. Thupakki: The film, starring Vijay and Kajal Agarwal, was remade in Hindi - Holiday, starring Akshay Kumar and Sonakshi Sinha. The film shows how an army officer even puts his loved ones' life at stake just to get hold of the terrorist, indicating that love for the country can take one soldier to a different level altogether.
3. Sye Raa Narasimha Reddy: The pan-India movie starring Chiranjeevi, Amitabh Bachchan, and Nayanthara is based on the life of a 'forgotten hero'. The movie also highlights the dark side of the British rule. In the movie, Narasimha Reddy fights with the British army in order to save his motherland, India. The film shows the love towards 'Bharat Maa', and guess, this is a perfect watch for this weekend.
4. Mahatma: Don't know how many would agree to it but this movie is considered one of the best patriotic films of Tollywood. In the movie, Srikanth plays a goon. He, however, after an incident, becomes a good man and realises the importance of Mahatma Gandhi's ideology. It will surely leave you feeling proud for being an Indian.
5. Vivegam: Ajit Kumar who plays a former counter-terrorist agent in the film lives a happy life with his wife. However, things go south when he has to go on a mission to save India from a terrorist attack.
6. Picket 43: The Prithviraj and Javed Jaffrey-starrer is a sweet yet patriotic story. It talks about friendship and love for the country. The film is based on an Indian army soldier, who is alone guarding a picket in Kashmir. During his stay, he bonds with a Pakistani soldier and becomes friends with him. It makes you forget about the visible line between two countries and the years-long rivalry.
7. Srimanthudu: Have you seen Shah Rukh Khan's Swades? Well, the Mahesh Babu-starrer is also on similar lines. He is the one who ditches a luxury life and dedicates his life to the life of poor people. The film gives a strong social message about the importance of rural areas and their development. This movie gives patriotic vibes and should definitely feature on your watchlist.
So, which movie are you going to watch this weekend?
Image source: IMDB/ Amazon