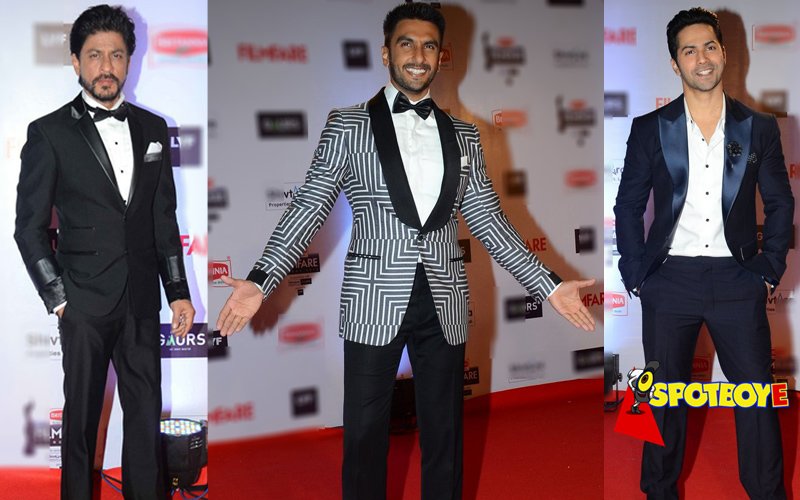 You read what the women wore to the Filmfare Awards (Bollywood's heroines fail on the red carpet, January 16) and now check out if the men fared better.

You Wore WHAT!?




This jacket on Ranveer Singh is so trippy. Like, if you stare at it long enough, you are bound to go cross-eyed. That's not to say that he and the jacket don't look amazing. Because they both do.




I like how Varun Dhawan does formal wear with a touch of laidback ease.




Shah Rukh Khan, like always, wore black. His tux, this time, sported an interesting pair of cuffs. That's the first thing you see, which is a cool twist to the traditional look.




Fawad Khan posed with his wife in a tartan jacket which surely makes him stand out.




Arjun Kapoor looks all right in this suit. There was a point when he was really impressive on the red carpet but now he's meh.




I did a double take when I first saw this image. I was like hmmm.... I like what Ranveer Singh is wearing. Then I realised it's Irrfan Khan and I'm like ummm...I like how Irrfan Khan is totally owning this jacket.




Ali Fazal channelled Count Dracula in this cape and suit. I love the cape. Can we please see more guys with capes on the red carpet... and in life?


Image source: Manav Manglani