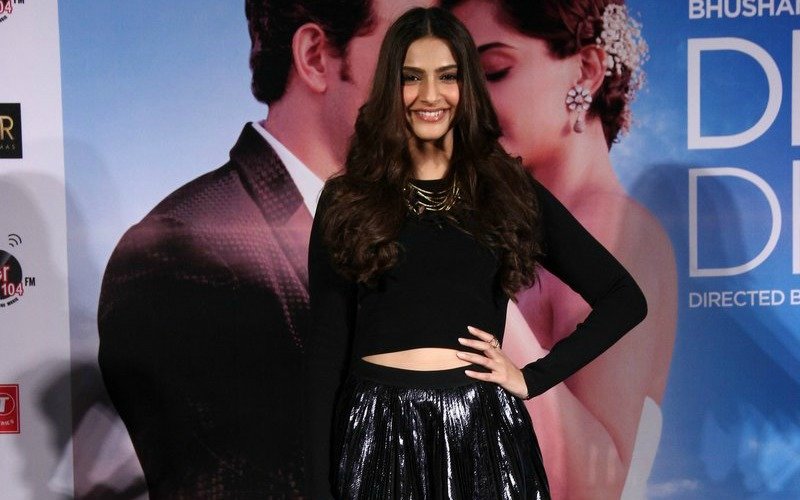 Hair in corn rows, cropped top and black tight skirt with a dangerous slit to boot. Shruti Hassan teamed this Vidhi Wadhwani ensemble with squeaky white sneakers. What do you say? We say major costume fail.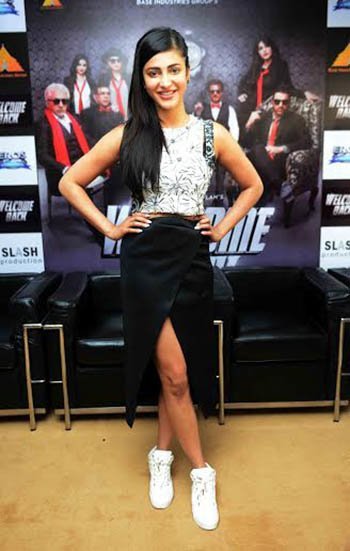 Ladies in black, Kareena Kapoor and Sonam Kapoor worked their inner goddess in two totally different black numbers.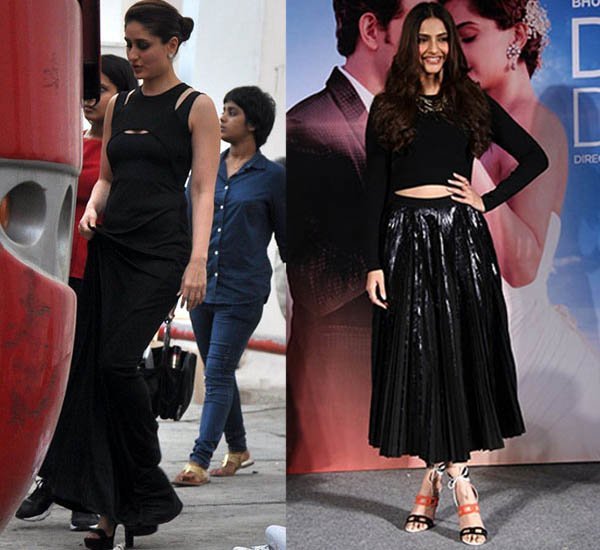 Kareena was snapped in the middle of an ad shoot. Sporting a long fitted black dress that kissed her lovely curves, she held her hair up in a tight bun - this look was a total winner for us.
Sonam went for an all-black look by Proenza Schouler. She teamed the black crop top with a metallic midi skirt. Yeah, we know what you're thinking - we need a pop of colour and she has given us just that with those heels. Nicely done!
Meanwhile, Kangana Ranaut was spotted at the Mumbai airport on two different occasions.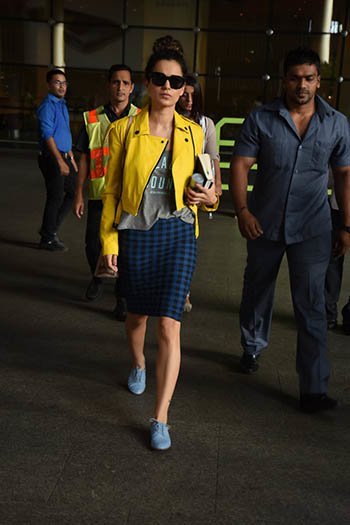 We like this look - it's fun and refreshingly spunky.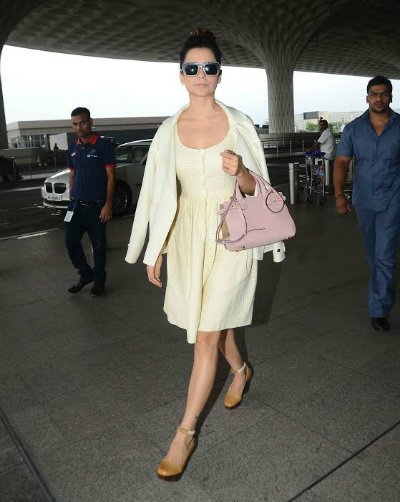 Ouch! But what just happened here? The actress is sporting a Prada dress with matching pastel Burberry jacket draped around her shoulders. Errr...Kangana, why are you dressed like you're all set to strut the Parisian runways? Some misplaced sense of belonging there!