'Ekta Kapoor, Karan Johar, Kartik Aaryan, Sonakshi Sinha Have Shown Tremendous Support,' Pankaj Dubey Speaks On His Initiative With Raju Hirani And Mahaveer Jain- EXCLUSIVE
Rajkumar Hirani along with producer, Mahaveer Jain and screenplay writer, Pankaj Dubey have started a social initiative of feeding daily wage workers. We spoke to Pankaj at length about the cause and Bollywood's support for it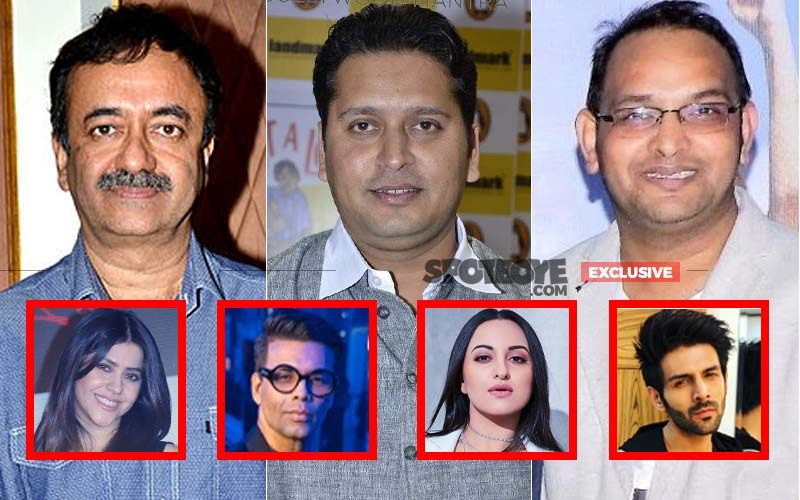 Bollywood is doing its bit to support the nation and those in need during the Coronavirus spread. Many like Salman Kha, Shah Rukh Khan, Akshay Kumar have donated huge sums and others are also extending help in their own ways.
Filmmaker Raju Hirani, producer Mahvir Jain and screenplay writer and author, Pankaj Dubey have also undertaken a noble cause of feeding the daily wage workers, pan India by joining hands with Sri Sri Ravi Shankar. We spoke to Pankaj Dubey at length about their initiative and how Bollywood has stood strong with it.
"I have been closely working with Raju Hirani and Mahaveer Jain on developing certain concepts and scripts. So, we also wanted to undertake a social initiative and this was much before Coronavirus outbreak. And then of course, we were hit by the pandemic and the one day curfew was announced. At that time, we thought if this curfew prolongs, then how will the daily wage workers manage and survive. So, the idea came from there but then our next logical question was what if the requirement turns out in huge numbers?" Pankaj started the conversation.
The screenplay writer then went ahead to explain how the trio merged with Sri Sri Ravi Shankar's initiative of helping the daily wage workers. He said, "Mahaveer connected us to Sri Sri Ravi Shankar, who has been working on this campaign with a proper structure and over 15000 volunteers. So, we became the execution partners with them. We had support from BMC and Mumbai police. And with the kind of response we received from people in terms of donations, we thought of taking this initiative out of Maharashtra and make it pan India. So, in a week's time, we have reached out to 4 lakh workers and provided them with ration. We also catered to Sri Lanka and Nepal. A lot of other local NGOs joined hands with us as well."
Talking about Bollywood and its support towards their cause, Pankaj said, "The way Bollywood came out in support in terms of donations and spreading awareness about our campaign is tremendous. Karan Johar, Rohit Shetty, Ekta Kapoor, Amar Kaushik, Bhumi Pednekar, Kartik Aaryan, Varun Dhawan, Sonakshi Sinha and many more have contributed to the initiative."
Pankaj concluded by telling us how their focus is completely on this initiative right now. He said, "We are a part of many WhatsApp groups- production, distribution etc. We coordinate everything sitting at home. We have shifted from film production and distribution discussion to this production and distribution now. Also, media has been very helpful to us."


Image Source:- instagram/ektarkapoor/ karanjohar/ aslisona/ kartik._.aryan/ jemi1.1, wikipedia, alchetron, dumkhum