'Rajinikanth Tests Positive For Coronavirus' Jokes Costs Rohit Roy Dearly; Actor Brutally Trolled As He Asks All To Chill
TV actor Rohit Roy recently posted a joke on Superstar Rajinikanth testing positive for Coronavirus. However, it backfired and the actor got heavily slammed on social media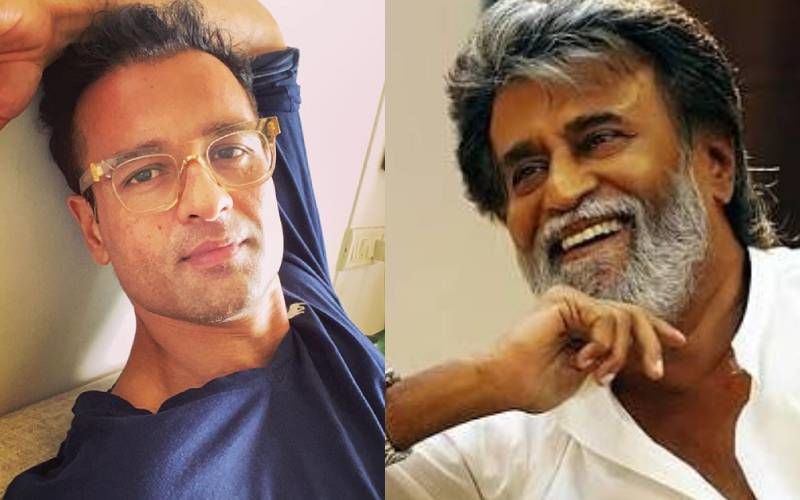 Coronavirus has created chaos like situation all over the globe. However, to lighten up the mood a little, TV actor Rohit Roy posted a message on social media. He shared a joke on superstar Rajinikanth. Now, we all know that there is nothing that Rajinikanth can't do. So on the same lines, Rohit Roy posted a joke saying that Rajinikanth tested positive for Coronavirus and now the virus has been quarantined. However, the joke backfired as netizens considered it to be insensitive in such times.
On Instagram, Rohit posted the message with the caption, "Let's beat the shit outa the corona!! Be safe when u get back to work! Wear your masks n keep washing n sanitizing several times a day, as much as possible... The virus can't affect us u." But netizens slammed him with one writing, "What we are doing..Our taste,sensitivity, esthetics are just gone. All these types of jokes are simply in very very bad taste. This should not be the culture of India. Feeling sad." Many other called him insensitive and stated that it is a very bad joke.
Rohit, however, was quick enough to respond to one of the comments bashing him. He asked netizens to chill and take a joke as a joke. He wrote, "Guys chill ... don't be so morose! A joke is a joke.. and sorry I don't think it's in bad taste.. it's a typical Rajni sir joke.. and my intention was to make you guys smile.. look at the intention before you start commenting.. at least I didn't crack a joke to hurt you all like you all are posting messages deliberately to hurt me."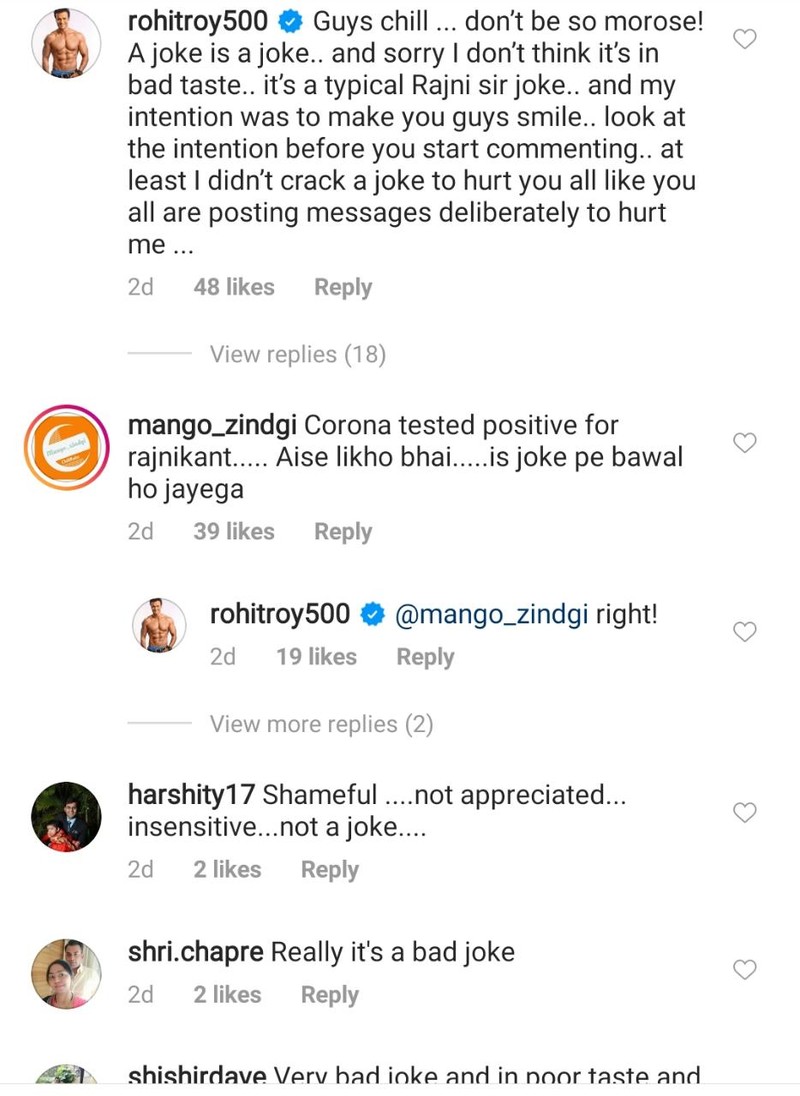 Image Source: Instagram/rajinikanth/rohitroy500