'Rape Is OK But Sex Is Not?' 5 Compelling Points Made By Ekta Kapoor Responding To Rape Threats; Hindustani Bhau Cries Foul Over DELETED Post
Ekta Kapoor hit back at Hindustani Bhau after he filed an FIR against her, and responded to rape threats she received. She made a few compelling points in the video, check it out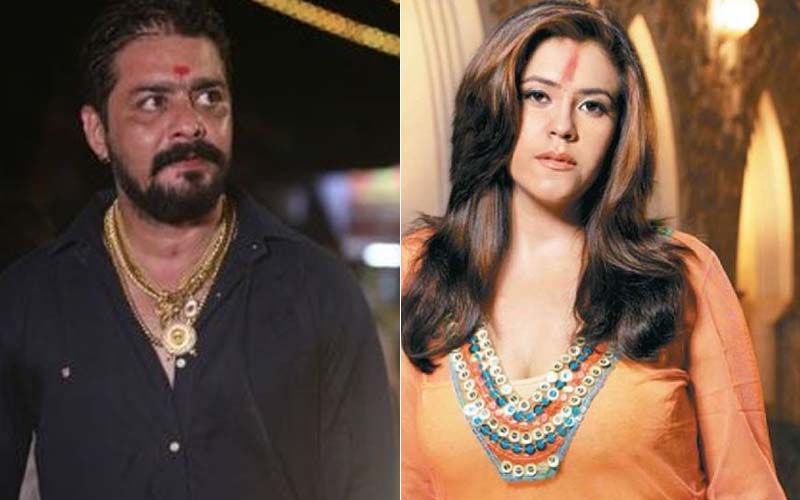 A few days ago, Bigg Boss 13 ex-contestant Hindustani Bhau, aka Vikas Fhatak, filed a police complaint against Ekta Kapoor and Shobha Kapoor for the web-series XXX: Uncensored 2 on ALTBalaji. He raised objection against a particular scene from the web series and accused them of disrespecting the Indian military, national emblem, colonel tag and defaming our country. Now, Ekta Kapoor broke her silence about the FIR, and while she did not take any particular name, she did refer to a 'gentleman' calling him 'patriot of the year', and slammed him.
In the video message, Ekta Kapoor made a few compelling points. Firstly, she stated, "Of course when we got to know that there's also an FIR that has been lodged, we removed the content immediately. The content aside, I don't mind my team coming up with an apology and to put out an apology for the army officer's wives because we have no problem with them." However, she said that simultaneously, cyber-bullying started, which was what irritated her the most. "But something else started simultaneously, which irritated me the most and that's cyber-bullying, she said. Further slamming Hindustani Bhau, she said, "This gentleman who thinks that he's the 'patriot of the year' decided to come out there, abuse my mother and me. And now, he has openly put a rape threat on a social platform. This is now no longer about the army or sexual content because the irony of this is 'rape a girl, rape her son, rape her 71-year-old mother' for making sexual content. It means sex is bad but rape is okay?"
Ekta Kapoor said that she is standing up to cyber bullying, and said, "If they can decide to take my nudes out, put out my nudes on the net, call me r****, then tomorrow, they can do this to any girl."
Towards the end of the video, Ekta Kapoor says, "You want to rub my nose on the ground? Well, you are not getting a chance."
However, it looks like the feud is far from over, as Hindustani Bhau has now reacted to this video message and also cried foul over a video of his which was deleted. He made another video captioning it, ""kitne Bhi Videos Delete Kar Mere Ab Ye Hindustan Tujhe Chodega Nahi." Hindustani Bhau further said that for every video deleted, he will make four times more such videos.
Check it out here:
image source:-twitter/memsaab