74th Independence Day: Paras Chhabra's Ex-GF Akanksha Puri Makes A Special Request To PM Narendra Modi
This Independence Day, Bigg Boss 13's Paras Chhabra's ex-girlfriend, Akanksha Puri made a request to PM Narendra Modi for looking into the havoc caused by the Mumbai floods which have become an 'annual affair' due to heavy rainfall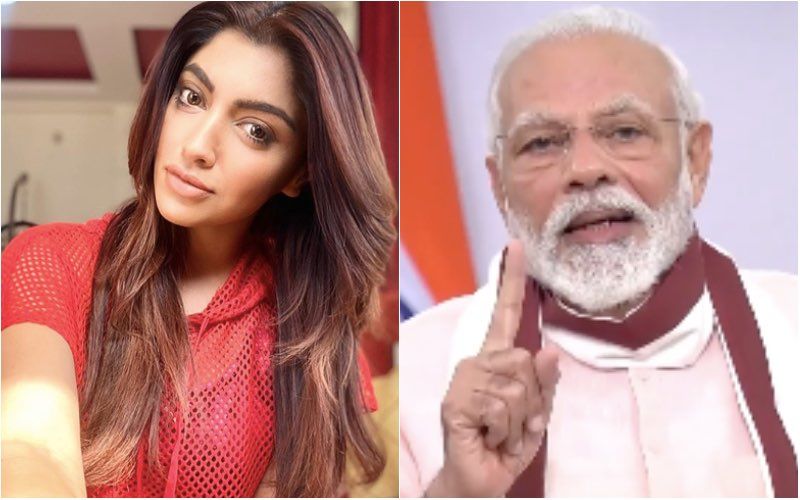 If you have been living in Mumbai city like forever, then apart from the amazing Mumbai nightlife, local trains and more, you must have also experienced the horrifying Mumbai floods. Almost every year, Mumbai gets flooded, many people's house end up being waterlogged, roads become blocked. This year was no different. too people faced the same thing, maybe even more as for past a few days, it has been pouring heavily in the city. Some videos, across the city, were trending on Twitter with 4-wheelers and 2-wheelers floating in the water. However, it looks like Bigg Boss 13's Paras Chhabra's ex-girlfriend Akanksha Puri has seen it enough and wants a serious action on the same. Seeing so much going on social media, the actress recently took to her Twitter handle and made a request to the Prime Minister of India, Narendra Modi.
This Independence Day, Puri who essays the role of Goddess Parvati in Sony TV's Vighnaharta Ganesh requested Modi for looking into the Mumbai flood condition which she called it an 'annual affair.' She wants him to take preventative measures for improving the condition as it has made massive destruction, especially to the poverty-stricken citizen. Her tweet read, "This Independence Day I would like to request our Prime Minister @narendramodi Ji to consider taking preventative measures for improvising Mumbai flood condition, which is now an annual affair which causes massive destruction in the city, especially to the poverty stricken citizen's of our nation."
Puri also said that she has full trust at the PM and government that her request will be heard. Her tweet further read, "I trust my Prime Minister and the government of my country that my request will surely be taken into consideration. Jai Hind."
which causes massive destruction in the city, especially to the poverty stricken citizen's of our nation. I trust my Prime Minister and the government of my country that my request will surely be taken into consideration. Jai Hind. Part 2#IndependenceDay #Independence #JaiHind

— Akanksha Puri (@akanksha800) August 14, 2020
Image source: Instagram/ narendramodi/ akanksha8000