Aanchal Munjal On Fighting Pilonidal Sinus: 'Drain Pipe Was Stitched To My Body 24/7, Had 13 Stitches On Hip And Couldn't Sit, Sleep For 2 Months'
TV actress Aanchal Munjal revealed she had undergone major surgery for pilonidal sinus near the spine and tailbone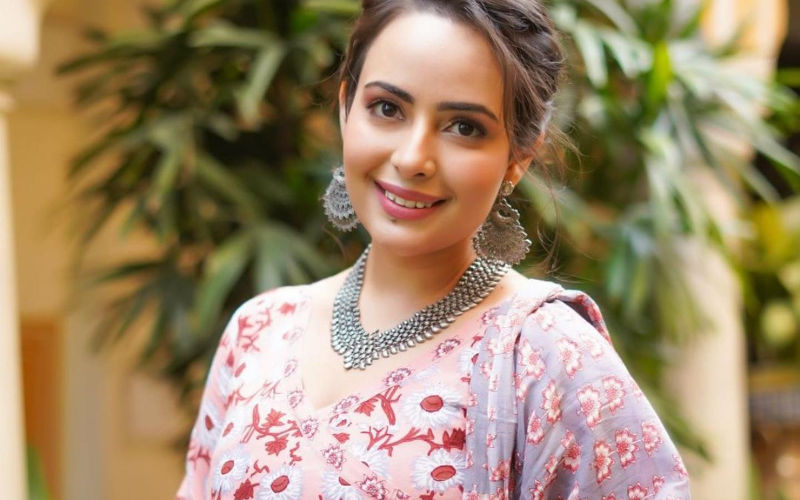 TV actress Aanchal Munjal, who started her career as a child in the show 'Dhoom Machaao Dhoom' has been a part of many popular daily soaps like 'We Are Family', 'Aarakshan', 'Parvarrish - Kuch Khattee Kuch Meethi', 'Bade Acche Lagte Hain' and others. Aanchal has been away from the industry and media glare for the past many years. In a recent interview, she revealed the reason behind her absence and stated she had undergone major surgery for pilonidal sinus near the spine and tailbone.

Aanchal also spoke about the effects of the surgery on her body and how she coped up with it. The actress revealed that in July 2020 she found a small boil that kept erupting frequently and later she got to know it turned into a 12-inch long, deep sinus inside her body. Speaking with ETimes, Munjal opened up about her fight with the pilonidal sinus and recalled she had 13 stitches on her hip and could not sleep or sit on her back for two months.
Aanchal Munjal was quoted saying, "I had surgery on 23rd December. I had a boil below my spine where the hip area starts. The drain pipe was stitched to my body 24/7 for a week while sleeping or going to the loo. In fact, once the stitch moved a little bit and the drain pipe expanded. We had to quickly rush to the emergency department of the hospital. It was actually a pilonidal sinus near the spine, tailbone. It actually started with a boil and it would come and go. There were 13 stitches on my hip, within four layers."
She added, "I was on my back so I could not sleep or sit on my back for two months. I would eat my food standing or leaning towards my left or right side. I remember in February when my doctor first asked me to sit and told me that from now on I have to practise sitting, it felt like a luxury and an unbelievable thing. When I sat for 2 minutes and I could not. It first took me 5 minutes to just sit. The thing which I have been doing since my childhood, I couldn't do for 2 months."

Aanchal went on to add that her mother stood like a rock by her side during her testing times as she used to take care of her. Thus, with her mother's help and by adopting a positive approach, the actress coped with the surgery.