Abhinav Kohli Shares An Old Picture Of Estranged Wife Shweta Tiwari, Warns Followers That Cuss Words Can Lead To Legal Problems
After sharing that Palak Tiwari was never the reason behind the marital fallout between Shweta Tiwari and Abhinav Kohli, this time he explains his fans about the meaning of the black picture, saying cuss words can lead to legal problem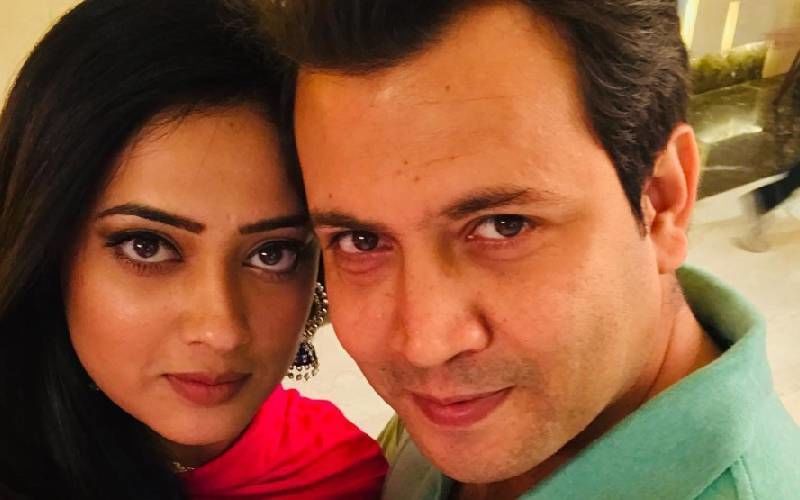 From the past few days, Abhinav Kohli is making some serious revelations about his family on his social media. He is constantly ranting about Shweta Tiwari and her daughter Palak Tiwari that is directly finding its way to the headlines. Shweta and Abhinav were separated last year after she filed a police complaint that levelled some serious allegations against him. But now Abhinav has stirred up the controversy again with the help of his Instagram posts. Today, Abhinav, yet again, expressed his views on social media, talking about the black picture again.
Taking a picture of Shweta on his feed, he mentioned that he watched an old interview of hers while also explaining his fans and followers about the black picture. He captioned it as, "Shweta just saw an interview of yours given a month back. This picture is from there. Which Mama? Kaala waala post toh pada hee hoga. A friend of mine pointed out that the Post with a black picture is not there jisme maine bola hai ashlil bhasha ka prayog karna aapko legally phasa sakta hai. Aur paagal shabd pshyco mean kar sakta hai. Agar woh nahin bhi hai toh koi baat nahin."
Earlier, in an interview with TellyChakkar, Kohli revealed his motive behind those social media posts and also mentioned that he wanted to reconcile with Shweta as he was quoted saying, "I want to reconcile with her at least for the sake of our baby. I know a single parent won't be able to provide the baby with proper atmosphere even he/she tries the level best. The separation will surely affect my baby's mind which I don't want at all. It has been a month that I haven't seen my son's face."
Image source: Instagram/ abhinav.kohli024