Amid Shweta Tiwari- Abhinav Kohli's Social Media Feud; Latter Posts About His Love For Son Reyansh: 'I'll Get Arrested As Many Times To Give You Happiness'
Amid the social media feud with Shweta Tiwari, Abhinav Kohli shares an adorable post for their son Reyansh, take a look!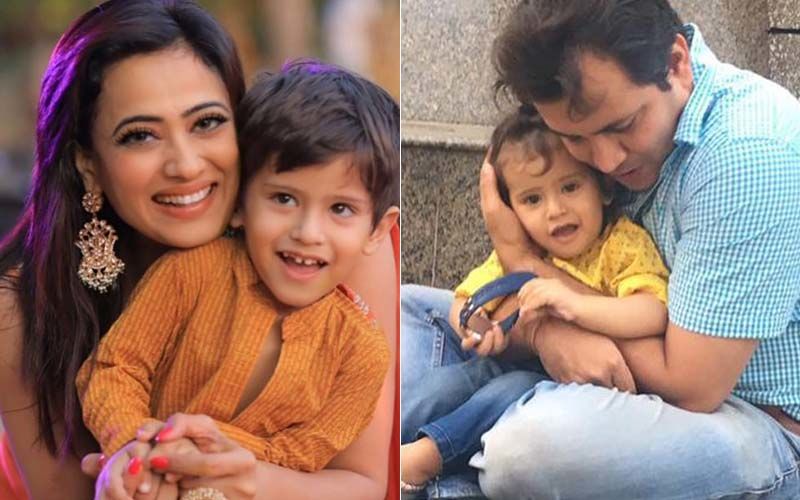 Ever since the last few days, Shweta Tiwari's estranged husband AbhinavKohli has been making the headlines for his posts on social media. It was reported last year that Shweta Tiwari had filed a police complaint against him for domestic violence. Back in August last year, Shweta's daughter Palak Tiwari had also shared an open letter on her social media account, in which she stated that Abhinav never touched her inappropriately, however, he did inappropriate and disturbing remarks. However, Abhinav noticed that the post was deleted, and then shared several screenshots of Palak's Instagram handle explaining the mystery behind the post to the followers.
He also shared several screenshots of Shweta Tiwari's comments, and Shweta did not take it sitting down. She hit back and commenting on one of his posts asked him to stop sharing posts about her daughter Palak. After that, Abhinav questioned why she hasn't filed for divorce yet. Now, amid all this social media feud, Abhinav Kohli has shared a cute video of their son Reyansh Kohli and in his caption, wrote what he means to him. The video shows little Reyansh cutely playing with his toy gun, while Abhinav records it. Reyansh looks absolutely adorable, and the video is absolutely endearing.
Sharing the video on his Instagram account, Abhinav Kohli wrote, "A part of my whole world I will get arrested as many times to give you complete growth and happiness my pyaaru."
Meanwhile, after Abhinav Kohli posted screenshots of Palak's Instagram account, and also screenshots of Shweta Tiwari's comments,
Shweta wrote, "STOP POSTING ABOUT MY DAUGHTER!!!! ITS HARASSMENT.
AND YOU KNOW WHAT YOU DID!!!!" Sharing a screengrab of this comment, Abhinav wrote, "@shweta.tiwari AND WHY HAVEN'T YOU FILED FOR DIVORCE TILL DATE."
Image Source: Instagram/shweta.tiwari/abhinav.kohli024