Ankita Lokhande On Trolls Bashing Her And Pavitra Rishta 2: 'I Don't Feel Bad; These People Are Genuine Fans Of Sushant Singh Rajput'
Ankita Lokhande opens up about the trolling she faced on social media after Sushant Singh Rajput's unfortunate demise and reflects upon the 'Boycott Pavitra Rishta 2' trend.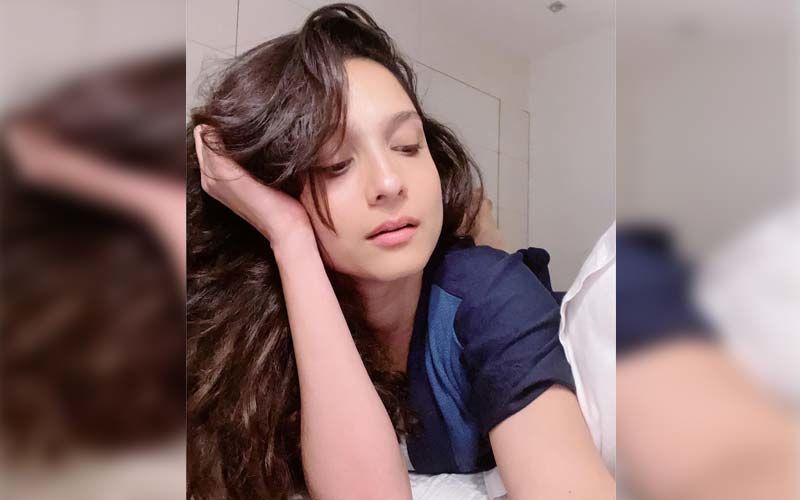 Ankita Lokhande is currently gearing up for the release of her upcoming project - Pavitra Rishta 2. She is set to reprise her role of Archana in the second season of the show. In the first one, she was paired with the late Sushant Singh Rajput, who she dated for quite some time. The two broke records with their performance as Manav and Archana in Pavitra Rishta (2009). While their relationship went through several ups and downs in the show, they went their separate ways in 2016, leaving fans heartbroken.
After the tragic and untimely demise of Sushant, Ankita was trolled mercilessly on social media. The actress has now opened up about getting trolled after Sushant's unfortunate demise.
In a recent interview with Pinkvilla, Ankita reflected upon the trolls, and said, "I don't know what I have done wrong. Those who are trolling me, I really have no idea, and it's okay."
She continued, "I definitely feel that people have their voice. My account is open so people can write anything whatever they want, but sometimes you don't know the journey of the person you are talking about."
The 36-year-old actress also pointed out that it's fine if some people didn't like her and asked the fans to refrain themselves from commenting on her Instagram posts. Anikta also asserted that she won't block them, and highlighted, "What you write on my social media (account) are your thoughts, and that's your way of seeing things."
Recalling the time when 'Boycott Pavitra Rishta 2' was trending on Twitter, Ankita mentioned that she sympathises with people as they are Sushant's genuine fans and they have been fighting strongly for him.
Ankita said, "For Pavitra Rishta also, people trended 'Boycott Pavitra Rishta', but there I definitely feel that whoever is doing this are Sushant's genuine fans. I sympathise with these people because they have been fighting for Sushant so strongly. So I don't feel bad when they say that my (show) should flop, because that is their thought process and their love for Sushant."
While the actress has come to terms with all the trolls, Ankita added that she is trying to keep SSR 'alive' in any way she can. She said, "They have to understand one thing, I am just trying to keep him alive in any way I can. If I put his videos also, I am not gaining any publicity here. I am trying to give you what Sushant was. Now he is not with us, you don't have any memories of him, so whatever is left with me, I am trying to show you so that you become happy. I am just trying to keep him alive in a way. But it's fine that people have their own things to say."
In Pavitra Rishta 2.0, Ankita Lokhande will be seen alongside Shaheer Sheikh. The actress will reprise her role as Archana while Shaheer will step into the shoes of Sushant and Hiten Tejwani and play Manav's character. The web series created by Ekta Kapoor will stream on ZEE5.

Image Source: Instagram/lokhandeankita