Anupamaa: Amidst Reports Of A Cold War Between Rupali And Sudhanshu, Madalsa Sharma Drops A Fun Video With Her Onscreen Stepson Paras Kalnawat
The latest video from the cast of Anupamaa has Paras Kalnawat losing his cool as Madalsa Sharma and Anagha Bhosale's constant praises irritate him. LOL!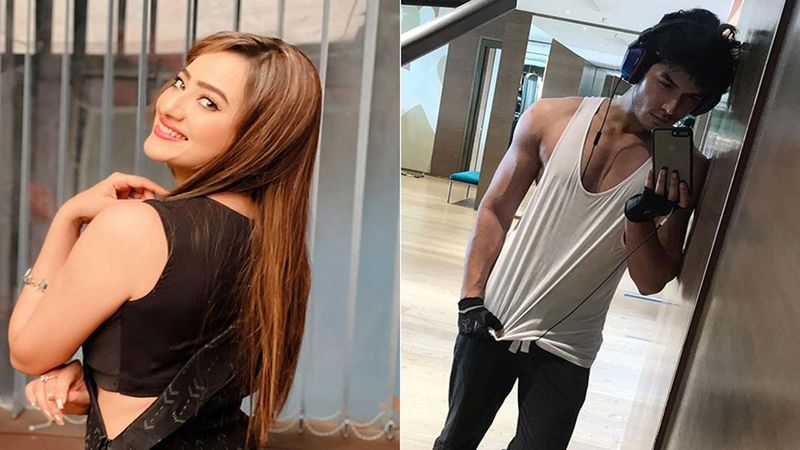 Amidst reports of the TV show, Anupamaa co-stars Rupali Ganguly and Sudhanshu Pandey having a cold war and the team being divided into two groups, comes a video which is quite entertaining and just the opposite. This video has Madalsa Sharma who plays Kavya, Anagha Bhosale portraying Nandini and Paras Kalnawat who plays Samar on the show. The video can see Paras lip-syncing to 'O Meri Zohra Jabi' and an over-enthusiastic Madalsa and Anagha who can't resist praising him. But their praise does not allow him to complete the song.
Followed by Paras getting irritated and begins beating them up, this video hints that all is well between the cast of the popular TV show, unlike the ongoing rumours. When Madalsa was quizzed about the cold war between Rupali and Sudhanshu, she refuted the rumours calling it rubbish. She said, "What rubbish. These are just rumours. Nothing of this sort is happening." Another source also confirmed all being well among the cast, further adding that the cast of the show is mature enough not to indulge in something like this.
Take a look at the fun video from the sets of Anupamaa below-
As the world celebrated International Yoga Day on June 22, Rupali posted a picture of her taking a power nap in between the shots, stating
mastering the art of Nidra- aasana
. LOL!
Image Source: Instagram/paras_kalnawat/madalsasharma