Anupamaa Fans Get EMOTIONAL As They Wait For Their Favourite Anu-Anuj To Reunite- READ TWEETS
Fans have taken to social media to trend Anupamaa as they hope for the much awaited reunion between Anupamaa and Anuj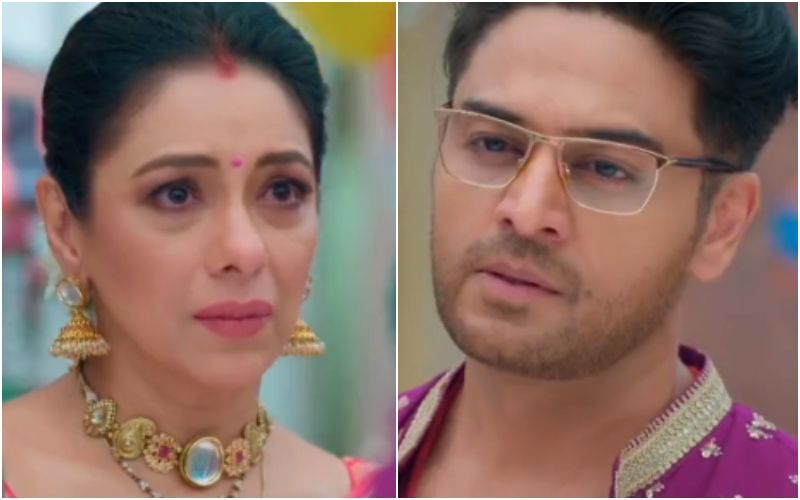 Rupali Ganguly and Gaurav Khanna starrer Anupamaa enjoys a huge fan base. Being one of the most watched shows on Indian television, the audience is often seen taking to social media to discuss the ongoing plotlines and theorise upcoming twists and turns. For the past few months, the show has been focused on the emotional turmoil and separation between their favourite couple Anupamaa and Anuj. With every passing day, fans have been manifesting the reunion of their beloved MaAn, by recalling their favourite moment from the show.
The current track of the show focuses on Anupamaa and Anuj's marriage going through a rough patch. The entry on Maya, Choti Anu's biological mother, led the beloved couple to separate. Fans have been hoping for a very long time that the couple clears all the misunderstanding between them and decides to fight Maya's evilness together. Taking to Twitter, they have been sharing pictures and videos from previous episodes of when MaAn was in a lovey-dovey relationship.
Talking about the upcoming track, it is being reported that finally having enough of Maya's manipulative ways, Anuj will meet with Anu at a market, where he will finally reveal everything that has been happening with him and Choti Anu. He will inform her of the entire truth and then Anu along with Devika will save her husband and daughter from Maya's trap. Reports also suggested that following the entire ordeal, the show will go through a leap, post which Kavya will be seen giving birth to a baby.
According to the ongoing plot, Anu has been emotionally dealing with questions like if Anuj has moved on with Maya and forgotten about her and what has led to Choti's change in behaviour. She will also be seen focusing on her career. She will be going to the US for 3 years with Malti Devi and Bhairavi.
Image Source: Instagram