Anupamaa: Rupali Ganguly and Gaurav Khanna Celebrate HOLI-Day, Encourages Fans To Do The Holi Wala Dance-WATCH
Rupali Ganguly and Gaurav Khanna grove to 'Jai Jai Shankar' from the movie WAR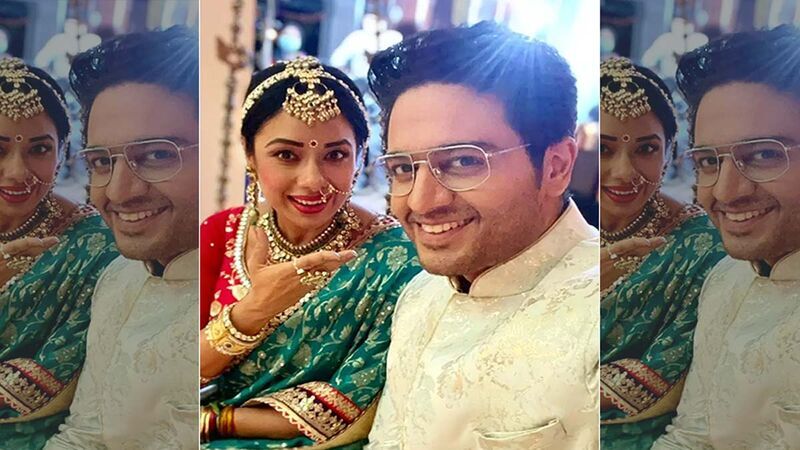 It may be Monday for you, but for Rupali Ganguly and Gaurav Khanna fans, it's MaAn-day. The two actors, who portray the roles of Anupama and Anuj Kapadia respectively in the popular show, enjoy massive fan following and are widely loved.

The two often mark Monday as MaAn-Day (adorably termed as MaAn by Anupama and Anuj Kapadia fans) and they frequently share adorable videos or pictures each Monday. Keeping up with the tradition, Rupali Ganguly and Gaurav Khanna shared a romantic video that is now winning hearts.
Earlier today, Rupali Ganguly aka Anupamaa and Gaurav Khanna aka Anuj Kapadia are back with another MaAn day which featured them grooving on the song 'Jai Jai Shankar' from the movie WAR.
Looks like they have a massive surprise for their fans on the holi-day in the upcoming track. Take a look at their stunning dance performance.
Taking to the Instagram handle, Rupali and Gaurav shared the video of their latest performance and wrote, "Maan-Day pe MaAn kar rahein hain HOLI-Day dance Do the HOLI wala dance all of u and tag us."
Meanwhile, in the current track, we see Baa blaming Anu and Anuj again for all the issues. Anu says Anuj saved this house and stopped them from getting homeless, he saved Samar's life, and gave job to her son and DIL. Bapuji says Baa always supports Toshu and Vanraj and hides their mistakes. Baa says Toshu was angry and they shouldn't feel bad when someone is angry.
Image Source: Instagram