Anupamaa SPOILER ALERT 30th June 2023: Anuj SLAPS Maya For Insulting Anu, During Her Farewell Party; Leaves Everyone In Shock
In the upcoming episodes of Anupamaa, Anu will be seen going to the Kapadia mansion for her farewell party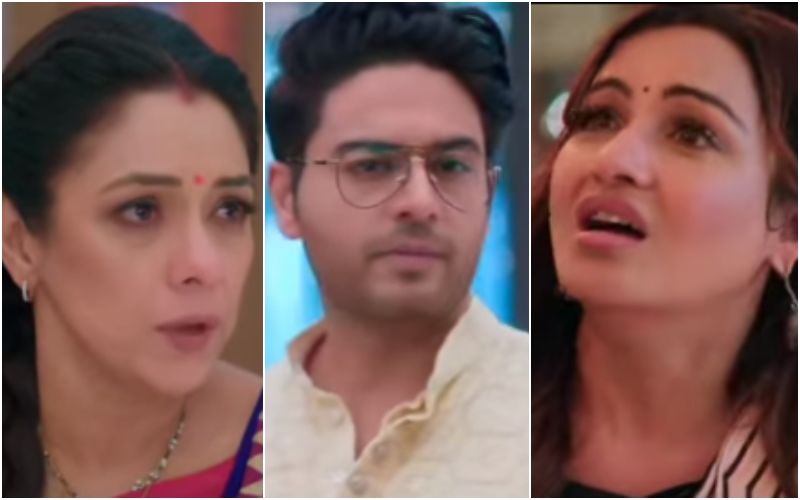 Star Plus' most-watched show Anupamaa enjoys a huge fanbase. Starring Rupali Ganguly, Chhavi Pandey and Gaurav Khanna in the lead, the show has kept the audiences hooked because of the high-voltage drama in Anu's life. Apart from topping the BARC ratings every week, the show also constantly trends on social media. In the previous episodes it was seen that Anupamaa gets emotional as she attends her farewell party in the Shah house, who celebrate her life.
In the upcoming episodes it will be seen that Anupamaa will again step foot in the Kapadia mansion for her second farewell party. While Anuj warmly greets her and welcomes her back, Maya will get jealous and confront Anu. She will question her and express her disdain. In her rant she will wish for Anupamaa to disappear from their lives. Unable to bear Maya insulting Anupamaa all the time, Anuj will see red and slap her. Watching this hasty behaviour by Anuj will leave everyone shocked.
ALSO READ: Anupamaa SPOILER ALERT 29th June 2023: Dimpy Plans To Teach Pakhi A Lesson, Maya To BURN Shah House In Her Jealousy
With the three year leap just around the corner, speculations on how the makers will be dealing with Maya's character have been doing rounds on social media. From being sent to a mental hospital, almost stabbing Anu during the farewell party at the Kapadia house to dying while causing an accident, fans have been eagerly waiting for Maya's track to end. They have been wanting to know how the makers plan on taking Anu and Anuj's love story ahead. Will Anupamaa go and settle in the US alone or will Anuj follow her and become her pillar of support again are some of the burning questions the audience is eagerly waiting for.
Image Source: Instagram