Anupamaa SPOILER ALERT: Anu Is Shocked On Learning Malvika Being A Victim Of Domestic Violence Due To An Abusive Marriage
SPOILER ALERT: What will Anupamaa do on learning Malvika being a victim of domestic violence?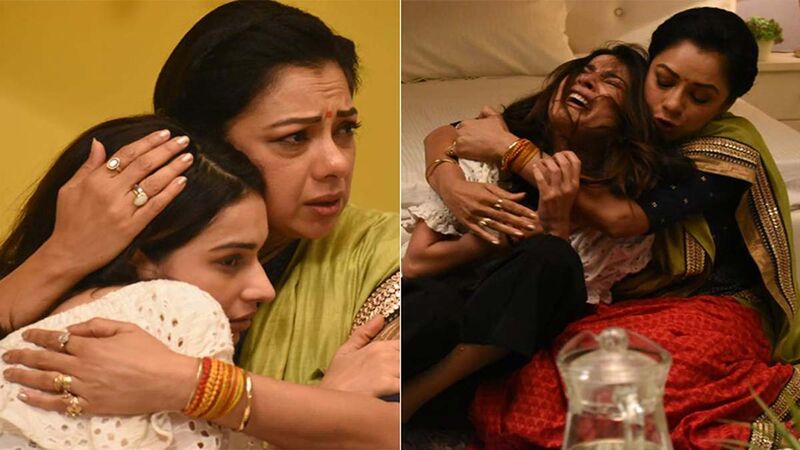 Rajan and Deepa Shahi's Anupamaa in the past was seen dealing with social issues. Now in the upcoming episode, makers will be seen addressing domestic violence. Anuj Kapadia's sister Malvika will be shown as a victim of domestic violence. In the Friday episode, Samar will be shown losing his cool over Nandini and Kavya for their conversation. Before Samar-Nandini ties the knot, Kavya had told her that she should live separately post their marriage, as she doesn't want to witness fights in the Shah family.
Samar tells Nandini that it is not the house, but the people who reside in it become a reason for fight, hence, she can think about her decision. Later Nandini tells Samar that Malvika residing with the Shah family, has left Kavya worried, but Samar assures her that Malvika will be around for a few more days. Recalling the time, when Kavya too came over in the past; Samar appreciates Kavya for hosting a New Year's bash, but hopes she doesn't have an agenda behind it.
The episode shows Anupamaa and Malvika playing hopscotch, with Anupamaa emerging as a winner. Later Anupamaa asks Malvika to join her at the party and asks her to face the challenges that come her way and never give up. Anupamaa recalls the time, when she found Vanraj and Kavya together on her 25th wedding anniversary, followed by asking her to move on and not let the pain pin her down.
To know more keep watching Anupamaa.
Image Source: PR