Anupamaa SPOILER ALERT: Anu To Save Anuj From Maya's Trap After She Learns The Truth About Her; Duo Exchanges Warm Hug On Meeting!
In the upcoming episode of Anupamaa, Anuj tells Anu the entire truth about Maya and the latter decides to save him from her trap!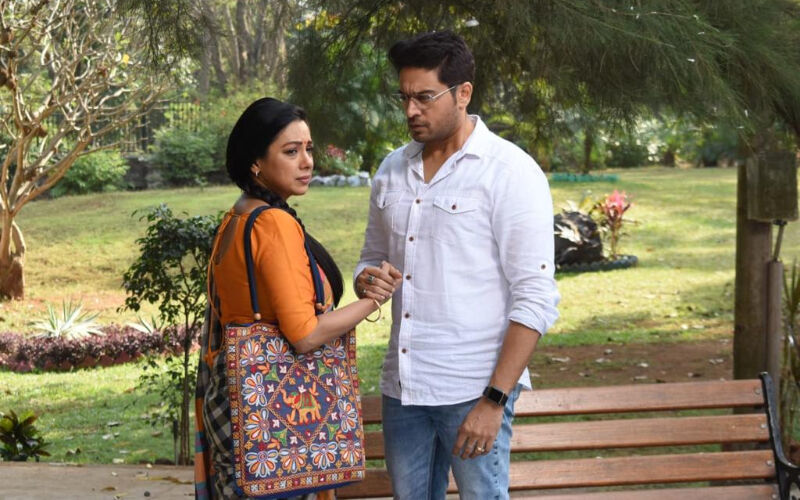 The current track of StarPlus' popular show 'Anupamaa' is loaded with high-voltage drama and surprising twists and turns. In the latest episode, we saw Anu and Anuj finally come across each other during Sama's wedding rituals and Anupama was left all heartbroken seeing Anuj with Maya. She broke down in tears after Choti called Maya her mother. While Anuj's cold behaviour has left fans miffed, the upcoming track will expose Maya. Yes, you read that right!
As per the new promo released by the makers, Anuj meets Anu at a market and tells her the truth about Maya. The former then decides to save Anuj from Maya's trap with the help of her friend Devika. In the forthcoming episode, Anuj asks Anupama to meet him at the market and somehow he manages to evade Maya and went to meet Anu. He informs her about the complete truth about Maya and expresses his helplessness. Anu and Anuj also share a warm hug. And now fans are wondering if Anupamaa will help Anuj get out of Maya's trap. However, MaAn fans feel that this could be a dream sequence as the makers are trying to drag the show.
Well, the viewers have to wait to know if Anuj and Anu have actually met in the market.
Stay tuned to SpotboyE for more such spoilers and updates on Anupamaa!