Anupamaa Spoiler Alert: Anuj Kapadia Gets Protective About Anupamaa, Plans To Warn Kavya If She Causes Any Trouble To Anupamaa
Here is all that you will see in the upcoming episode of the popular TV show, Anupamaa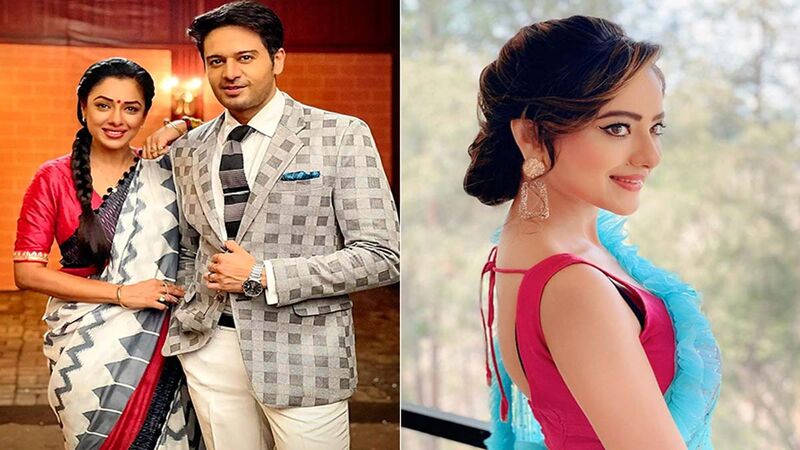 Rupali Ganguly-starrer show, Anupamaa sees Anuj Kapadia being in love with Anupamaa however, he has never confessed feelings to her. Currently, on the show, Anupamaa gives a nod to take Kavya as one of the members of her venture with Anuj. Anuj is protective of Anupamaa and plans to warn Kavya to remain cordial with her. He also informs about the same to Anupamaa's close friend, Devika. In the upcoming episode, Anuj is about to drop Anupamaa and Nandini at their residence.

But Vanraj arrives at their workplace along with Pakhi, Pakhi explains as there is a cab strike they have come to pick her up. This leaves Anuj heartbroken. Baa is upset with Anupamaa as their neighbours gossip about Anupamaa and Anuj. Baa is worried if people question their relationship. While these thoughts brood over Baa's mind, she asks Anupamaa to stay with the family and not to choose somebody else, hinting at Anuj Kapadia.
Meanwhile, Nandini who reveals Rohan planning to hurt Samar is assured by Anupamaa that they will be safe. Samar reaching Shah residence and thinks of informing Vanraj about Rohan. While Samar thinks of taking Anuj's help, Anupamaa suggests he should talk to Vanraj as he is Rohan's father. Despite Anupamaa advising Samar to inform Vanraj about Rohan, Samar keeps him in the dark.
What will happen next? To know more keep following this space.
Anupamaa has been one of the most loved shows on the TV platform in the current times. Produced by Rajan Shahi and his mother Deepa Shahi under their banner Shahi Productions Pvt Ltd, the show airs on Star Plus.
Image Source: Instagram/gauravkhannaofficial/madalsasharma