Anupamaa Spoiler Alert: Anuj Visits The Shahs For Baa And Babuji's 50th Wedding Anniversary Celebration, Who Invited Him?
Anupamaa spoiler alert: Will Anuj be part of Baa and Bapuji's 50th wedding anniversary celebration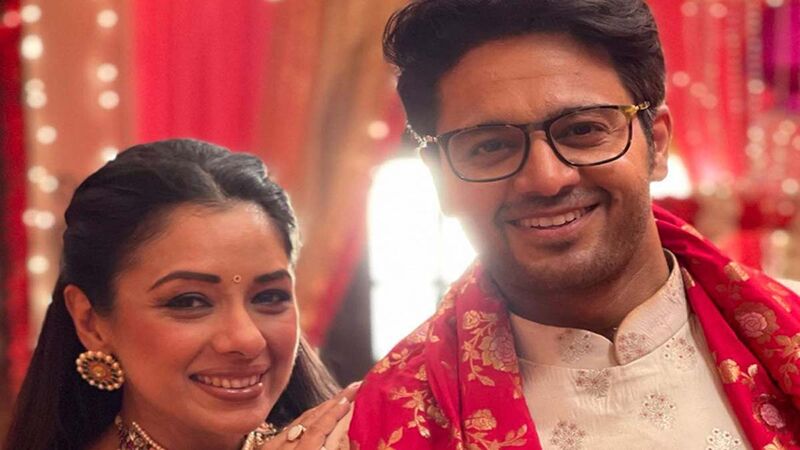 Anupamaa is in full spirit aiming to finish her office work as early as possible. Adding speed to her work is her brand new laptop and phone, as she finishes her work, she sends a message to Anuj informing him, she has completed the pending work. Anupamaa is planning to fix Baa and Babuji's wedding outfits after her work but hears a knock on the door. Anuj looks worried as he reaches the office, on receiving a message, 'Bachao' from Anupamaa. Both laugh over it as Anupamaa was planning to send him 'Ho Gaya'.
Anuj is not invited for Baa and Bapuji's 50th wedding anniversary, but he volunteers to help her in fixing their outfits. At Shah residence, Kavya and Vanraj are in an argument and he decided to sleep outside. He also warns her not to create any scene at the anniversary celebration; otherwise, he will unveil his worst side. On the day of celebration, kids are decorating the house, when Anupamaa comes over. She requests Vanraj if she can stay back till the mehendi ceremony, Vanraj agrees to it. Further assuring her, Kavya won't bother her.
When Anupamaa begins preparing Mehendi, Kavya interrupts and reminds Anupamaa it's not her house anymore. Responding to it, Anupamaa tells her instead of getting the property on her name, she should have won a little place in the family members' hearts. Though irk with Anupamaa's comeback, she leaves the spot on realising Vanraj also being present there.
Image Source: Instagram/gauravkhannaofficial