Anupamaa SPOILER ALERT: Anupamaa Flies With Anuj, Many Of Her First Experiences Coming Soon
With Anuj's entry, Anupamaa is finally able to make those dreams come true and help other women who want to become much more than housewives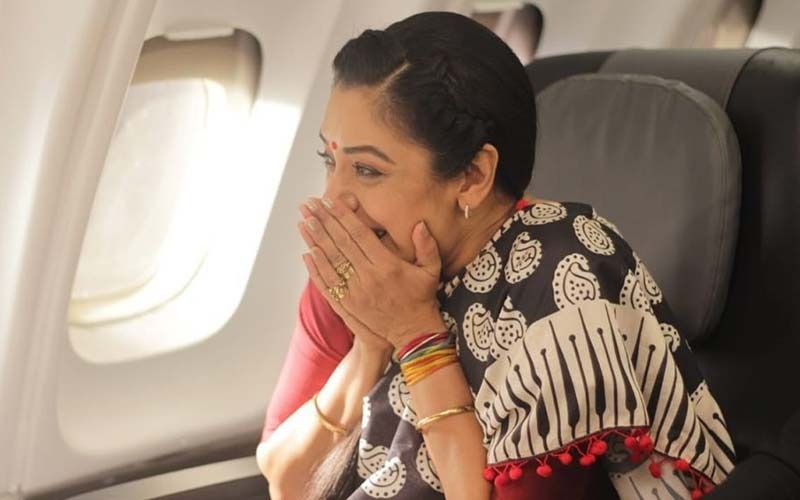 Anupamaa is throwing one twist after the other leaving the audience craving for more. Recently, we saw that Anuj Kapadia, a business tycoon who happens to be Anupamaa's college mate, offered her a business partnership. Though Baa, Kavya and Vanraj opposed her decision, Babuji, Kinjal and Samar supported her and even Anupamaa took a stand for herself after a long time.
Vanraj couldn't accept that the woman, whom he had always dominated, is moving ahead in life and is achieving success wherever she goes. He always felt that she was just a housewife, and never believed in her or her dreams, but with Anuj's entry, Anupamaa is finally able to make those dreams come true and help other women who want to become much more than housewives.
But with half of the family, especially Baa, against her, Anupamaa's journey is not going to be easy. While we can't wait to see how she will do it, we have learned that Anupamaa will soon go on a business trip with Anuj. It will be her first flight ever, and also her first trip to Mumbai ever.
This decision of hers will obviously lead to another debate in the house. How will she convince them? Also, we have learned that after Anupamaa and Anuj, even Vanraj and Kavya land in Mumbai. Why did they make this trip? To know what happens next keep watching "Anupamaa".
Anupamaa features Sudhanshu Pandey, Rupali Ganguly, Gaurav Khanna, Madalsa Sharma, Alpana Buch, Arvind Vaidya, Paras Kalnawat, Aashish Mehrotra, Muskan Bamne, Shekhar Shukla, Nidhi Shah, Anagha Bhosale, and Tassnim Sheikh. Produced by Rajan Shahi and his mother Deepa Shahi under their banner Shahi Productions Pvt Ltd, the show airs on Star Plus.
Image Source: hotstar