Anupamaa SPOILER ALERT: Baa Renders Her Apology To Anuj And GK, Vanraj Asks Him To Start Everything On A Fresh Note
Read at your own risk! Viewers to witness happy moments on Anupamaa as the family celebrates Baa-Babuji's 50th wedding anniversary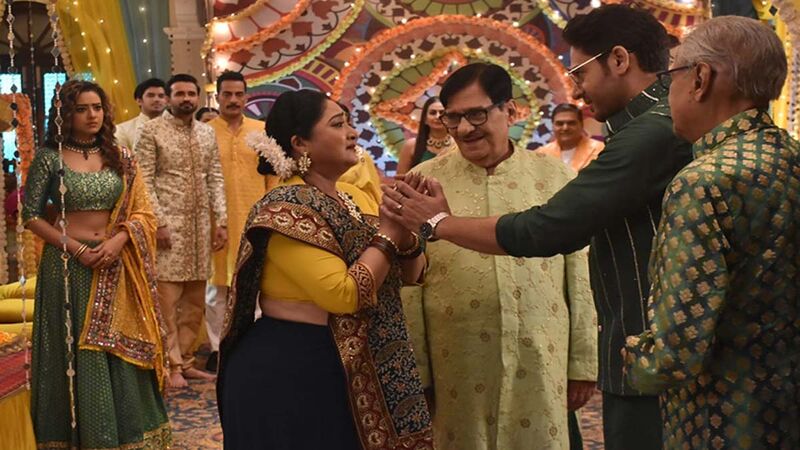 It's a celebratory vibe in the Shah family, as the family begins the 50th wedding anniversary celebration of Baa and Babuji. The couple decks up for the photoshoot, but Baa is upset as she sees Dolly, Sanjay and Jignesh missing from the celebration. But they surprise her by joining the celebration. Baa is seen apologizing to Dolly and Sanjay, the couple asks her to forget about the bitter happening. Vanraj too follows Baa and renders his apology to them.
The family then gathers for a family picture and Vanraj asks Anupamaa to join the family. Family begins with the mehendi ceremony, that's when Anuj Kapadia and GK grace the house. Witnessing Anuj and GK entering the party, Anupamaa is tensed, thinking this would be the reason for a fight in the family. But she is surprised to see everyone welcoming them. In fact, it is Baa who invited them to the party and followed by apologizing to them. Baa and Vanraj ask Anuj to start on a fresh note and forget the bitter past.
Anupamaa is elated to see Baa accepting Anuj, the latter tells Anupamaa that he is happy to see her happy. Babuji and GK on overhearing their conversation, Babuji tells GK that he asked Anupamaa to let the relationship between him and Anuj take its course. Babuji and GK think to have a plan in place for Anuj and Anupamaa.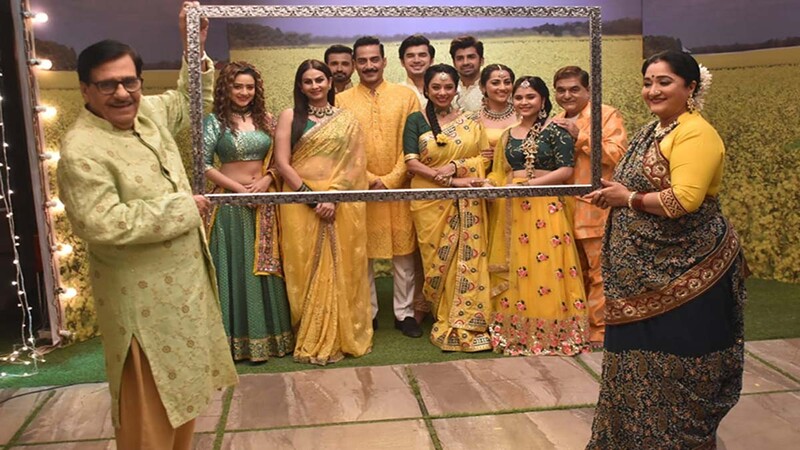 As the celebration proceeds, Shah family men start with Qawwali and then people begin talking about their marriage. Pakhi at this moment shares looking at the things happening in the family doesn't encourage her to get married.
Image Source: PR