Anupamaa SPOILER ALERT: Kavya Is Jealous Of Malvika, Anu Is Surprised Is Know That She Is Anuj's Sister
While Kavya is insecure due to Malvika, Anupamaa is surprised why Anuj did not mention his sister to her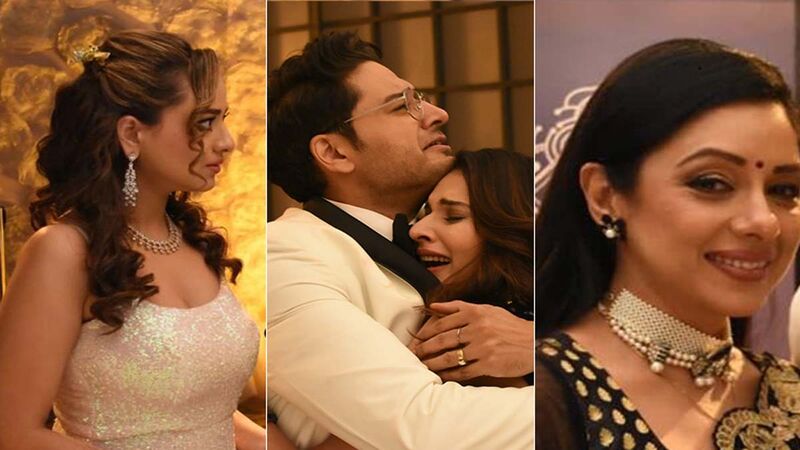 The mystery behind Malvika and Anuj's relationship is finally unveiled. The two are siblings, with Anuj being Malvika's elder brother. The two share a great bond, however, it is not known why Anuj kept this thing undisclosed to anyone. Later on, Vanraj introduces Malvika to his family, that's when she happens to ask him about he knows Anuj. To which he responds that Anuj is his ex-wife Anupamaa's old friend. Malvika is surprised to know that she is the woman her brother was in love with for the last 26 years.
Malvika on meeting Anupamaa tells her, that though they don't know much about each other, she knows everything Anupamaa and praises her too. On the other hand, Vanraj and Malvika's rapport makes Kavya jealous. While Malvika asks Vanraj to click her pictures, call him Raj, Kavya corrects her. Malvika clears she wants to stick to a short name and doesn't want to follow any formalities. While Anuj goes and tells Anupamaa that he doesn't want to keep anything under wraps from her, she responds though she has a lot of questions, she won't ask as she doesn't have any rights.
Meanwhile, in the upcoming episode, Malvika tells Anuj to leave for home, while Anupamaa stays back. Baa is worried if Malvika would cause any problem to Anupamaa, as she is staying at Anuj's place.
Image Source: PR