Anupamaa Spoiler Alert: Rupali Ganguly's Character To Suffer A Panic Attack After Being Duped By A Loan Shark
Rupali Ganguly aka Anupamaa borrows money from a loan shark to save her warehouse. But unfortunately gets duped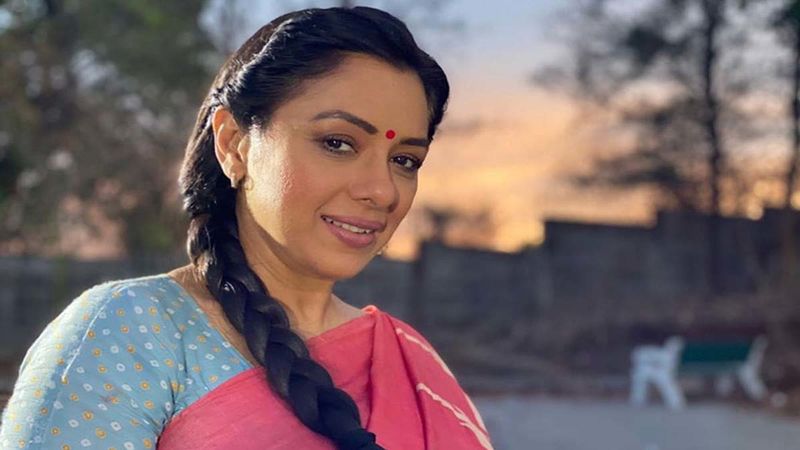 Fans of Rupali Ganguly, Sudhanshu Panday and Madalsa Sharma starrer TV show, Anupamaa will be glued to their seats for sure. As reported in Serial Gossip, the audience is going to witness a tragic situation on the show. Anupamaa will suffer a panic attack one more time. Reason? Trying to balance her personal and professional life. She is shown to face a scarcity of funds to save her business. In order to save the warehouse where she is running her dance academy and Vanraj is running his café, she picks up a big loan.
Unfortunately, she fails to understand the terms and conditions of the amount she has borrowed from loan shark, and gets cheated by them. She is worried as she signs on the fake paper, and is on the verge of losing everything. Worried as she would be blamed, she will be suffering a panic attack due to his unseen situation. Also, the show has several interesting tracks going on enough to keep the audience entertained.
What will happen next? Who will come to rescue Anupamaa from this situation? Well, only time will tell.
Recently, the makers got an Independence day vibe to the show by getting the characters to represent different cultures across India. In the upcoming episode, viewers will also see
Paritosh apologising to Anupamaa and Vanraj
for misbehaving with them.
All these interesting factors have made the show one of the leading shows on the small screen platform. Anupamaa has claimed the number
one spot on the latest TRP chart
.
Image Source: Instagram/rupaliganguly