Anupamaa SPOILER ALERT: Will Anu Reveal Kinjal's Pregnancy And Her Relationship With Anuj To Shah Family?
Anupamaa has two big announcements to share with the family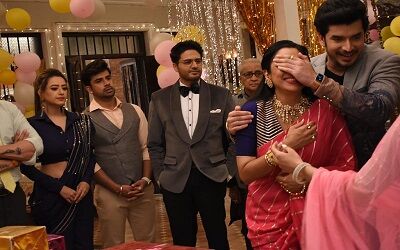 Monday's episode of Rupali Ganguly and Sudhanshu Pandey starrer 'Anupamaa' starts with Anupamaa's birthday celebration as the whole family is gearing up for her big day. Everyone in the Shah family except for Vanraj, Kavya, and Baa, is decorating the house and is quite excited. When Sanjay tells the family that Vanraj and Paritosh won't be able to attend the party, Bapuji tells them it's good as they would have spoiled the fun anyway.
Meanwhile, Anupamaa and Anuj are excited and happy to visit Shah's house. Anuj feels good seeing Anu cheerful after a long time. A few moments later Vanraj and Paritosh reach Shah's house and tell the family that if they are celebrating an outsider's birthday that doesn't mean the people who live in the house will have to go out.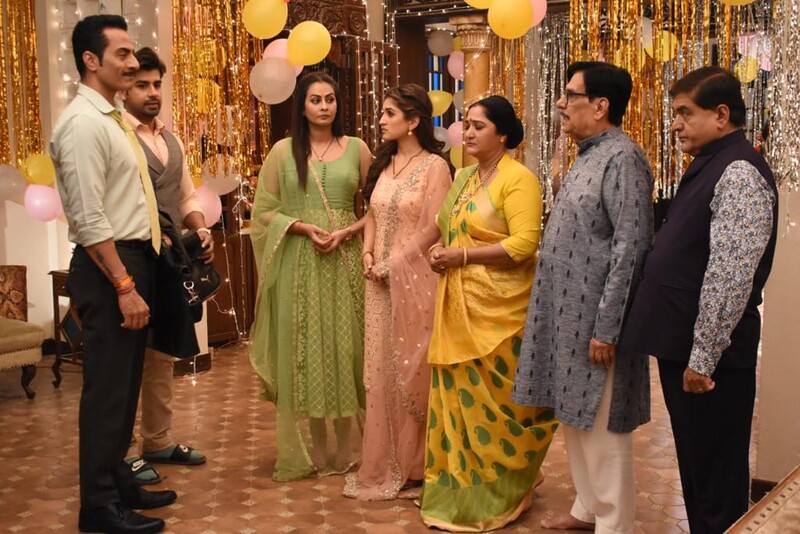 When Anuj and Anupamaa reach home they are surprised to see the main door closed, but just then Vanraj opens the door and welcomes Anupamaa sarcastically. He taunts her that the family is celebrating Anupamaa Jayanti and he is here to welcome her with aarti. To this, Anu hits back at him and tells that aarti is for great people like him who know how to betray their own people.
Anupamaa is on cloud nine as she enters the house and is surprised to see her home lit up with beautiful lights and decorated with so many gifts. 'Excited' and 'happy' Anu seeks Bapuji and Ba's blessings but Baa being Baa swings her head away, but Anu tells her that she won't leave the house until she blesses her.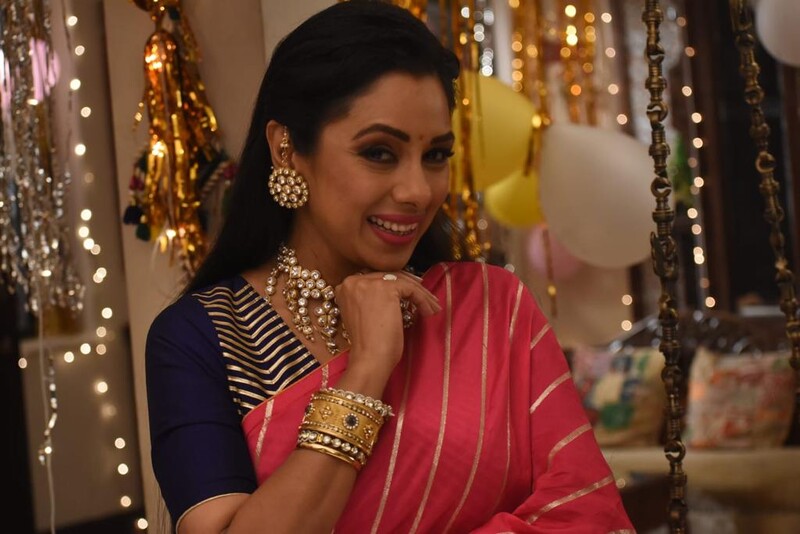 Everyone in the house enjoys Anupamaa's birthday and dances around. After facing so much in her life, it's the first time that Anu is finally celebrating her birthday wholeheartedly. But suddenly amidst the celebration, they all heard a loud thud as Kinjal has fallen unconscious.
Seeing this, everybody in the house gets worried and asks someone to call for a doctor but Kinjal stops them. Kinjal later shares the reason behind her sudden fall and tells Anupamaa that she is expecting her first child. Hearing this good news, Anupamaa, beams with joy, and gets excited to share it with the whole family. Just then, she realizes that Anuj is also waiting for her answer to his marriage proposal. What will Anupamaa do next? Will, she shares the big news about Kinjal's pregnancy and say yes to Anuj's proposal, to know what happens next, keep watching Anupamaa.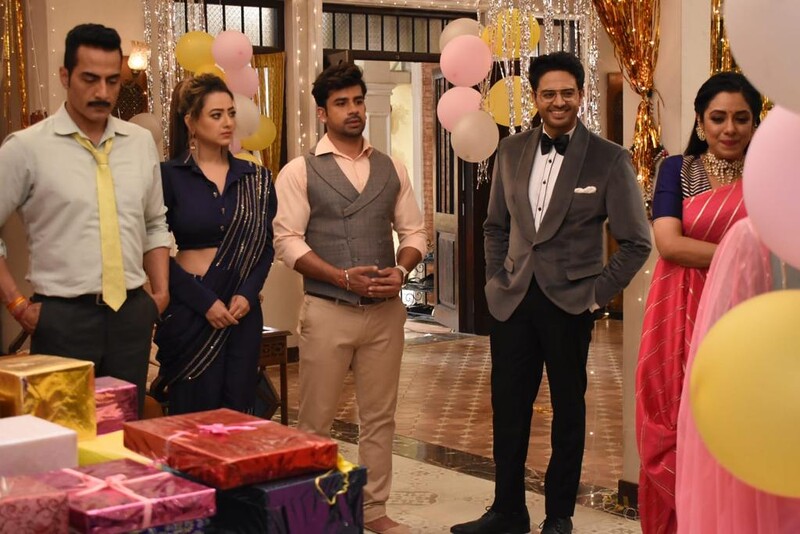 image source:PR