Anupamaa SPOILERS 23rd June 2023: Anuj Brings An Injured Anu Back To Kapadia Mansion Leaving Maya Jealous
In the upcoming episodes of Anupamaa, Anuj will bring Anu to Kapadia mansion and take care of her as she has injured her feet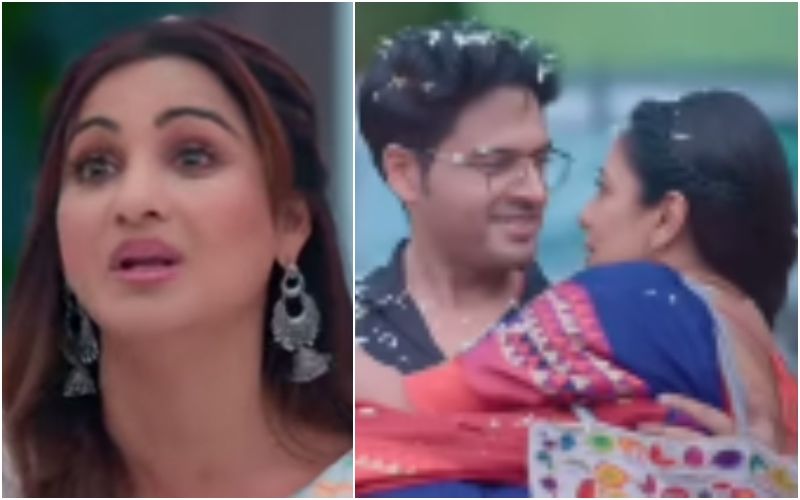 Starring Rupali Ganguly and Gaurav Khanna among many others in pivotal roles, Star Plus' Anupamaa is one of the most loved television serials in India. The show manages to top the BARC ratings every week. The makers have kept the show entertaining with its high voltage drama everyday. The current track of the show follows Anu's journey of preparing to go to the US so she could fulfil her dreams and handle Malti Devi's dance academy.
In the previous episode it was seen that during their dance face-off, Anupamaa injures her feet by stepping on glass shards that Nakul hid in a basket full of rose petals. Malti Devi gets furious seeing her favourite student injured and questions who would do something like this. However, Anu saves Nakul from getting blamed as she understands where he is coming from and the emotional turmoil he is going through. She will teach Nakul a lesson so that he realises his mistake and accepts it.
ALSO READ: Anupamaa SPOILER 22nd June 2023: Anu EXPOSES Barkha And Dimpy In Front Of The Kapadia Family, Samar Gets Heartbroken
With the three year leap just around the corner, fans have been wanting to know how the makers plan on taking Anu and Anuj's love story ahead. Will Anupamaa go and settle in the US alone or will Anuj follow her and become her pillar of support again are some of the burning questions the audience is eagerly waiting for.
Image Source: Instagram