Anupamaa Upcoming PLOT TWIST! Anu Fails To Save Pakhi From Her Toxic, Abusive Marriage With Adhik? READ BELOW TO KNOW MORE
Kavya is unable to decide if she will ever tell the truth to the family. Well, only time will tell what will happen in future with Kavya and Vanraj's relationship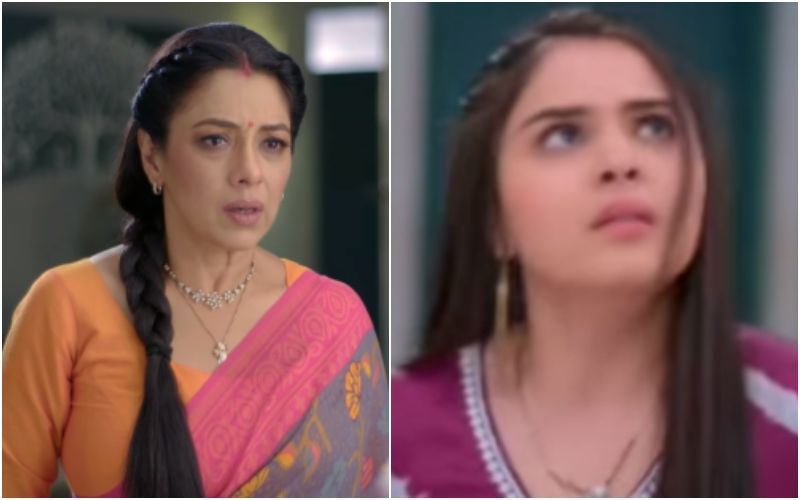 In the latest track of Anupamaa, the audience will witness Kavya going for sonography, while Baa insists Vanraj go with her. Meanwhile, Vanraj (Sudhanshu Pandey) starts dreaming that he must tell every truth in front of the Shah family, but his dream will break, and he takes a step back and does not tell anything as he does not want his Baa Bapuji to suffer.

Kavya is unable to decide if she will ever tell the truth to the family. Well, only time will tell what will happen in future with Kavya and Vanraj's relationship.
Moreover, the latest track will also feature Kinjal again explaining to Dimpy that in her plotting, she will lose Samar. The audience will also see if Dimpy still realises her fault or not.
Pakhi tries to make Adhik understand, but his anger crossed all the limits, and again he slapped Pakhi, and finally, Anupamaa saw this. Let's see if Anupamaa makes Pakhi understand that Adhik does not deserve her and will not change.
Anupamaa's latest track is all about Pakhi as she suffers in her marriage.
Interestingly, Anupamaa will solve every problem in the life of Pakhi. Will she get out of this abusive marriage? Let's see what Pakhi's final decision will be.
In future tracks of Anupamaa, viewers are like to witness an interesting twist and turn, and finally, we may see Samar and Toshu get very angry because of Adhik's behaviour.
Well, we may see that Anuj will make Pakhi understand everything. Viewers are eagerly waiting for the twists and turns that are coming in the way of Anupamaa and her children's lives.
Image Source: Instagram