Arjun Bijlani And Shashnak Vyas' Future Prediction By India's Youngest Tarot Card Reader Ayush Gupta
Here's some prediction about the lives of TV actors Arjun Bijlani and Shashank Vyas by India's youngest tarot Card reader, Ayush Gupta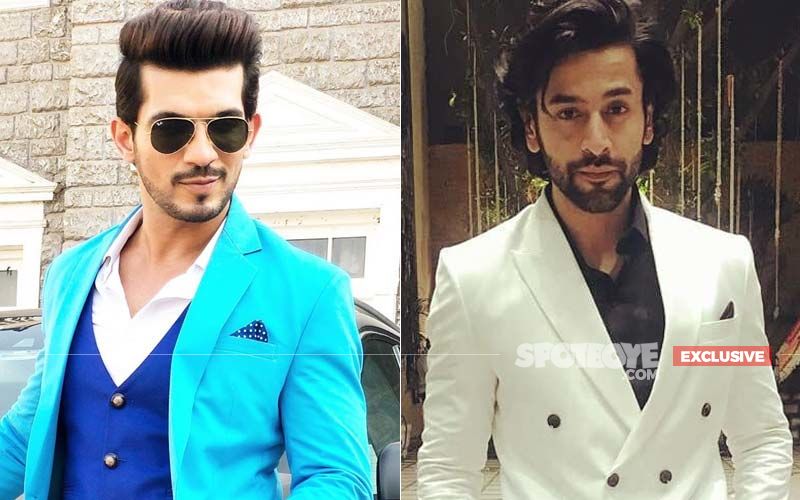 Fans often love to read what is happening in the lives of their favourite stars who they follow. In our stories we keep updating you about their work, travel and personal life but today we get you some predictions related to them.
India's youngest tarot Card reader, Ayush Gupta has done some interesting predictions about them. The 17-year-old is the youngest Reiki Healer and Tarot Card Reader in India. In a recent Tarot reading session, he predicted the lives of Arjun Bijlani and Shashank Vyas. From professional to their personal life, marriage, money and career opportunities, he revealed it all.
Talking about Balika Vadhu actor Shashank Vyas who is also gearing up for his Bollywood project he said,, "Your energies are very positive. It's always dark before dawn, this is apt for you. You have already fulfiled your expectations but there are many more dreams that will come true. It indicates that a revolutionary verdict has been made in your favour, means universal energies are in your favour. Whatever things of the past annoy you, you will get over it soon. Announcements and good news are coming soon, which will have you jumping with joy. You must try for TV shows and web series more, because very good opportunities for you are coming your way. You will get films also, but TV is very good for you as you are already a famous TV actor. You are building your energies for your marriage. 2021 will be a productive year for you, you can get married, and after that you will achieve more. The energies after marriage are very positive and super good. They will help you grow more. And you will have a very happy married life.
Whereas for Arjun Bijlani who is at the peak of his career, Ayush predicts, "2021 will be the birth of new ideas and new opportunities, and they will be very successful. You are in the line to receive the fruit of your labour, whatever hard work you have done you will be at the peak of it very soon, and you will shine and grow. You just need to take care of two things balancing and judgement. You have to balance both your personal and professional life, you are doing it already and you will continue doing so. You are a very emotional person so this year the bond that you share with your family will get strong. Your married life is very peaceful and happy. These energies are giving you guidance for building a new addition to your family. You will get a lot of good projects which will give you new responsibilities at work. You are going to experience heightened creativity, you need to act on your ideas with authority and confidence. If we compare TV and film, then TV is far better for you. You already have a successful career in television but it is going to get better in the future. Your prime time will start in 2021. You just need to work on balancing and judgement."


Image Source:- instagram /arjunbijlani/ ishashankvyas