Arti Singh On Dealing With Mental Struggles: 'It Used To Hurt Me When I Was Asked To Step Aside So Stars Of My Family Could Get Clicked'
Arti Singh says she used to feel bad when she was often asked to step aside so that the stars of her family could get clicked at public functions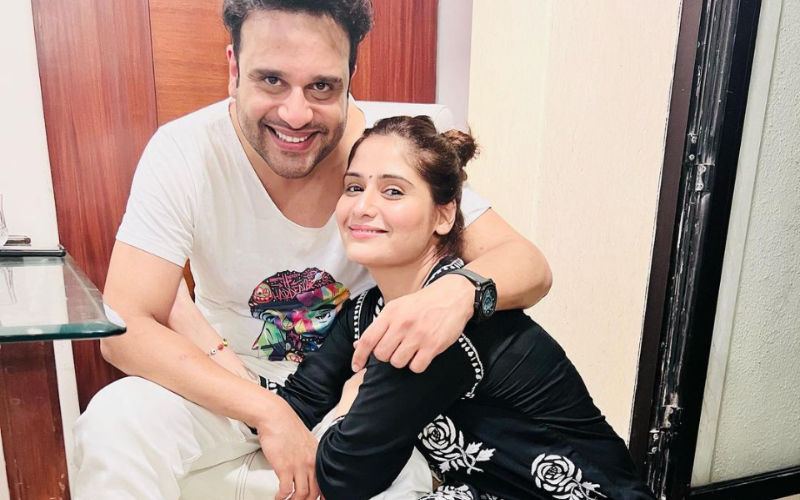 Bigg Boss 13 fame Arti Singh is someone who wears her heart on her sleeve as she does not shy away from expressing herself. In a new interview, the actress opened up about dealing with mental struggles as she revealed how she was often asked to step aside so that the stars of her family could get clicked at public functions. Arti recalled it used to hurt her when she had to step away from the frame while stars in her family get captured by paparazzi.
Speaking with ETimes, the Maayka actress stated, "Honestly speaking the struggle was at a mental level because everyone in the family was well-known. When everyone in your family is well-known, and you are the lesser known then you face difficulties to match up to them. I still remember I was often asked to step aside as they wanted to click the photos of stars of the family at family functions. I would feel bad, it hurt me."
Adding to this, Arti mentioned, "Mujhe kai baar photo mein se hata diya gaya, when Ragini and Krushna were doing Jhalak, I was asked to step aside from the photo and I felt really bad, I was like 'yaar even I am his sister'. It starts affecting you at a mental level slowly, it was a struggle that I faced." She also said that such incidents also motivate and push her to achieve great things. "My family has been very supportive. But otherwise there has been no such struggle."
The 38-year-old actress is now gearing up for the release of her new show 'Shravani' where she will be seen essaying a negative role. The show will start airing on April 24 on Shemaroo Umang.