Ashi Singh On Replacing Avneet Kaur In Aladdin -Naam Toh Suna Hoga, 'Was Apprehensive To Replace Her, I Knew Fans Love Her And Siddharth Nigam's Jodi'- EXCLUSIVE VIDEO
Aladdin-Naam Toh Suna Hoga has seen a change lately. The lead Avneet Kaur was replaced by Ashi Singh and will be now paired opposite Siddharth Nigam. We spoke to Ashi on replacing Avneet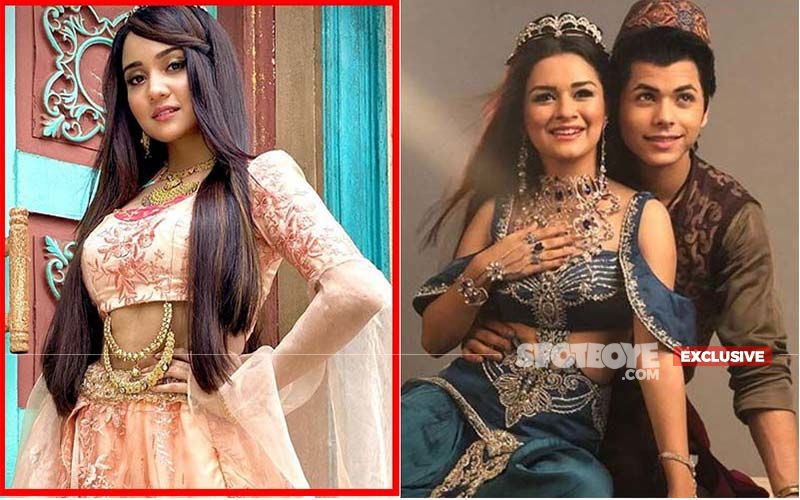 Ashi Singh who we popularly know as Naina from her TV show Yeh Un Dinon Ki Baat Hai is currently playing Sultana Yasmine in the fantasy show Aladdin-Naam Toh Suna Hoga. The actress replaced Avneet Kaur on the show and now talking to us exclusively Ashi reveals her apprehensions about the show, comparisons with Avneet and shooting experience with her co-star Siddharth Nigam.
Watch the exclusive video below;
What do you feel best about Yasmine's character?
There are a lot of things like she is a warrior, kind-hearted and a Sultana now. I can't pick one thing but I really love the overall personality of her.
We have grown up watching stories of Aladdin, through films, TV shows and cartoons. Which has been your favourite till now?
Though I remember Aladdin from the games where he has to pick some apples. But Yaa I also used to love the cartoon version of it.
How did this role land in your lap and were you already watching this ongoing show?
When my show Yeh Un Dinon Ki Baat Hai was on-air at that time this show started and I really didn't get time to watch it ever, due to my shooting schedules. But yes I was aware of the show. I got offered to play Yasmine during this lockdown only. They asked me to give an audition and as we all were locked inside due to Covid-19, So I had to give the audition from home and got selected.
You have stepped into Avneet's shoes. Did you feel any comparisons through the fans' response to it? As they loved Siddharth and her Jodi differently?
Initially, I was apprehensive on taking up the show because I knew that fans love seeing Siddharth Nigam and Avneet Kaur's Jodi. And I had to step in her shoes. It is very difficult to break someone's image and fans don't accept you easily. So I knew there will be comparisons and when I said yes to the offer I got mentally prepared for it. People are comparing me with Avneet but all I have to say is my personality is different from her and I am trying my best to make my own space.
How are you managing to shoot in this new normal with costume and jewellery?
It's very difficult. The costume and jewellery is a very new thing for me. In my real life also I don't carry heavy clothes or jewellery. I prefer wearing comfortable clothes. In fact in my last show also my look was very simple and comfortable whereas this is completely opposite. Above that, as we have to shoot with a mask, sanitising things time to time is additional. So overall it's a task and I am trying to manage it somehow.
How has been your experience until now and shooting with Siddharth?
It's really good. I remember on my very first day I had to shoot for a lot of action sequence which made me really nervous. I was feeling under-confident. Because here my struggle is just not to make myself register but to do things as per the set level by the previous actor. Siddharth is really good at doing action scenes and I have never done such thing onscreen before so it was difficult for me. But he really helped me with sword fight and everything.



Image Source: instagram/i_ashisinghh