Ashneer Grover Recalls Not Being Able To Afford Salman Khan For Endorsement; Remembers His Manager Saying 'Sir Aap Bhindi Kharidne Aye Ho Kya'
Shark Tank India's Ashneer Grover, in a recent interaction with students, reveals that he was not able to afford Salman Khan for endorsing his fintech company in 2019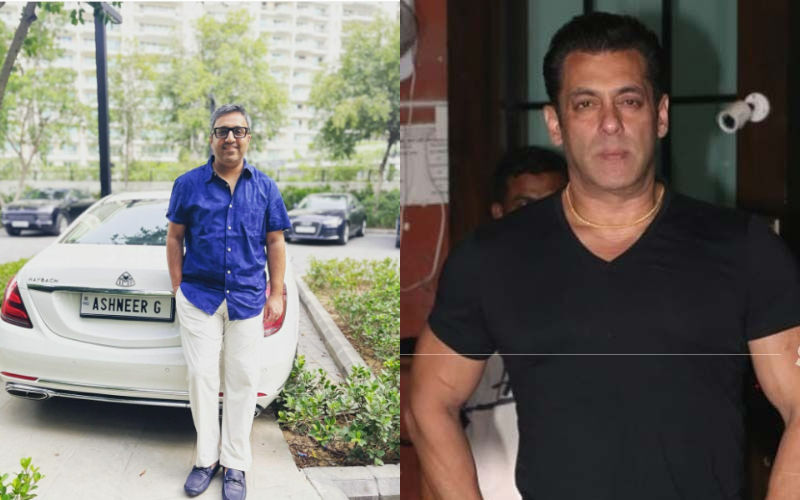 Ashneer Grover, former co-founder and managing director of Indian fintech company Bharat Pe became a household name as one of the panelists from Shark Tank India season one. Recently, Grover narrated an incident of hiring Salman Khan as the brand ambassador of Bharat Pe to the students at Lovely Professional University.
On April 29, 2022, Ashneer Grover was invited as a guest speaker at Lovely Professional University, Punjab. He narrated an incident for endorsing Salman Khan for Bharat Pe in 2019. While narrating the anecdote the Shark Tank India fame said he couldn't afford Dabangg Khan then.
He was quoted saying, "I was a small company, and I had to generate trust overnight for my business. So I thought I should take Salman as my brand ambassador. When I approached Salman's team, they told me that they will charge Rs 7.5 crore, which is when I started calculating as I had Rs 100 crore on me. I will give him Rs 7.5 crore, spend another Rs 1-2 crore on making the advertisement, and then I have to pay broadcasters as well. It's going to be a Rs 20 crore expense and I have only Rs 100 crore in my pocket, with no certainty if I would get another round of investment. So I asked Salman to decrease his price, and he agreed to do it for Rs 4.5 crore."
He further added, "Ek time mein toh uska (Salman Khan's) manager mere ko bolne laga ki, 'Sir aap bhindi kharidne aye ho kya, matlab kitni mandwali karoge', maine bola nahi Sir hain hi nahi paise, de hi nahi sakta."
Interestingly, during the speech, he guided students on the importance of building trust in the business which involves monetary transactions. The former co-founder of BharatPe spoke about how business functions and what things are to be considered before starting the venture.
For the unversed, Ashneer Grover before co-founding BharatPe, was associated with Grofers, which is now a grocery delivery platform Blinkit. Blinkit delivers groceries in just 15 minutes and is now acquired by Zomato. Now, Ashneer Grover and his wife Madhuri Jain Grover have formed a new company called Third Unicorn Private Ltd, and are set to launch a third startup.

Image Source: Instagram