Balika Vadhu's Neha Marda Brutally TROLLED For Busting Pregnancy Myths; Angry Netizens Say, 'Don't Spread Wrong Information'
Balika Vadhu fame Neha Marda gets trolled for busting some common myths related to pregnancy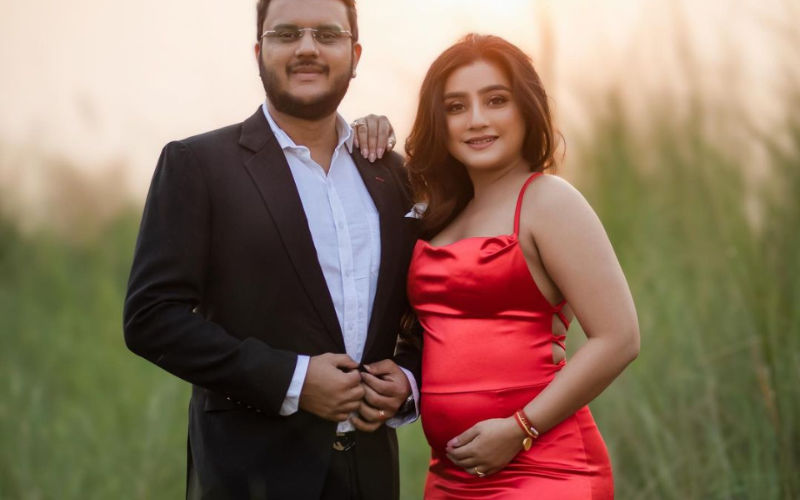 Balika Vadhu fame Neha Marda is all set to embrace motherhood as she is pregnant with her first child. Last month, she announced expecting her first child with her husband Ayushman Agrawal via a post on Instagram and said "our baby coming soon." Neha since then has been dropping her reels, funny videos, and, posts about pregnancy. The mom-to-be recently shared a video of her where she busted some myths related to pregnancy, however, it did not go down well with netizens as they disagreed with her.
Neha posted a video with the caption, "These myths can make a pregnancy very difficult and even cause complications later. So, let's bust these myths." The first myth was You can't have tea/coffee when pregnant. Busting this myth, Neha said women can safely have tea/coffee in moderation (1-2 cups a day). The second myth is Eat for two. The actress explained overeating can result in maternal weight gain and child obesity. "Your baby will get everything they need from you for the first six months without you needing any extra calories. Once you get to the last trimester, you may need about 200 extra calories (on top of the 2,000 daily recommendation), per day," she wrote.
ALSO READ: Congratulations! Neha Marda Announces Her FIRST Pregnancy 10 Years After Getting Married; Fans Shower The Couple With Love
And, the third myth is you should not travel when pregnant. While busting this, Neha said, it is ok to fly or take a car ride during pregnancy. However, you'll feel the most comfortable in the second trimester. The fourth and fifth myths are that do not exercise when pregnant and that morning sickness is just a morning thing. Busting these, Neha Marda wrote, "Exercising is good for you, your baby's health, and your mental health and that nausea during pregnancy can occur at any time of day, due to changes in hormones. In the video reel, Neha also listed "having sex will hurt the baby," as a myth.
Many netizens disagreed with her and said these myths vary from one pregnancy to another. One Insta user commented, "Sex during pregnancy is fatal for child during first trimester... please consult your doctor & dont share things that you dont specialize in." Another wrote, "These ain't myths,to you it might but don't forget that every pregnancy is unique for some those "myths" could complicate someone's else pregnancy,so plz do ur research before sharing."
Neha Marda has announced her pregnancy after 10 years of marriage with Aayushman. The couple will welcome their first child in 2023.