Beyhadh 2: Rudra Hates Maya And Seeks Revenge; Will Have A Face-Off With Vikram
On the show Beyhadh 2, in the last few episodes the viewers witnessed how Rudra is on a quest to find Maya and reaches her house after three days. Now, in the upcoming episode, as Rudra hates Maya, he will be seen seeking revenge from her and will also have a fight with Vikram. Read on to know what happens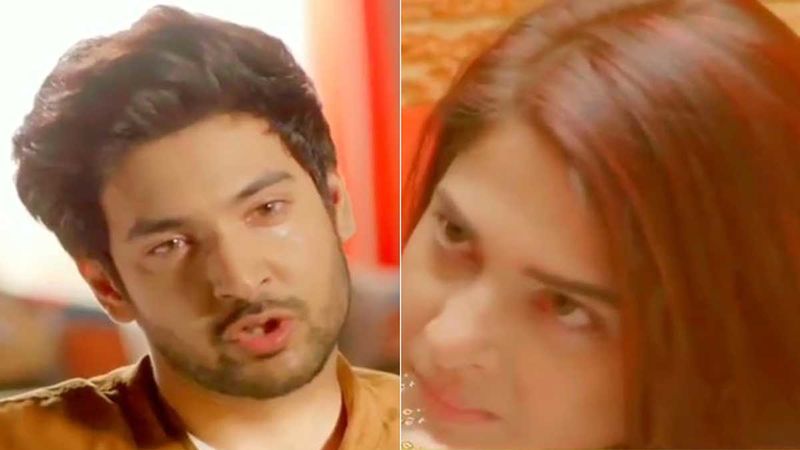 The show Beyhadh 2 has been turning interesting day by day with many twists and turns in the story. Beyhadh 2 features Jennifer Winget, Shivin Narang and Ashish Chowdhry in pivotal roles entertaining fans with some gripping episodes. On Beyhadh 2, in the last few episodes, the viewers witnessed how Rudra is on a quest to find Maya and reaches her house after three days. Now, in the upcoming episode, as Rudra hates Maya, he will be seen seeking revenge from her and will also have a fight with Vikram.
As Rudra finally gets a clue to reach Maya's house and reaches there, he is shocked to see Vikram at her house. So far, as Vikram returns to Maya's life and she has lost her memory with her legs disabled, Rudra and Vikram will have a fight for Maya. In a promo video shared on Instagram, Rudra is spotted getting to his nasty side. Rudra is filled with rage and is seen lying down on MJ's lap with his eyes filled in tears and angst.
In the promo video, as Rudra is lying down on MJ's lap, he promises his father that he will seek revenge from Maya for all that she has done. MJ looks quite convinced with Rudra trying to finally seek revenge from Maya. In the video later, with Maya disabled and trapped, Vikram is spotted hurting her. In the meantime, Vikram does not allow Maya to leave and confesses his love for her and tries to apply force on her to make her stay.
Image source: Instagram/ Sony TV, @mayajaysingh1