Bharti Singh Has A Befitting Reply For Trolls Who Feel Haarsh Limbachiyaa Has Used Her To Get Fame
Bharti Singh Singh and Haarsh Limbachiyaa also opened up about their latest project, The Indian Game Show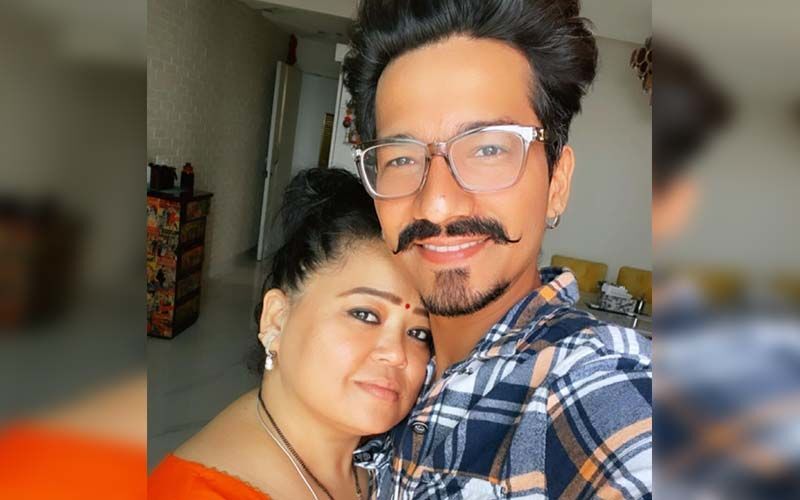 Bharti Singh and Haarsh Limbachiyaa are currently gearing up for the launch of their first big project, The Indian Game Show. The two recently launched the show which would air on Bharti's YouTube channel, Bharti TV. According to the show's format, The Indian Game Show will have 50 celebrities playing some fun-filled games.
Bharti and Haarsh spoke about their latest project and thanked their friends for having their back. "Everyone we called has been excited about being on our show. Who doesn't want to be a kid again? However, their enthusiasm has proved that we have built some goodwill and people are there to support us," Bharti said, in an interview with Indian Express.
Haarsh added that the show will launch in mid-November and air thrice a week. It would be a short format show but is created with high-end production value.
The adorable couple has been working hard to achieve success. However, the trolls do not seem to stop. Previously, there have been multiple instances when trolls have targeted Haarsh Limbachiyaa and stated that he is feeding on Bharti Singh's popularity.
Bharti Singh addressed this and mentioned that it is not a big deal for them as they know how much they mean to each other. Bharti and Haarsh stated that whatever the world says does not matter to them as they are very secure as a couple.
"While trolls may not understand our equation, people who we work with know that Bharti will speak the lines only when Haarsh pens them. We are incomplete without each other and create a dhamaal when we work together. I honestly love mouthing Haarsh's scripts as he understands me best. We really don't care what others feel as we are strong together," explained Bharti.
Bharti Singh and Haarsh Limbachiyaa tied the knot in December 2017. The two enjoy a huge fan following owing to their comic timing and excellent acting skills. They were last seen hosting Dance Deewane 3 together, and The Indian Game Show marks their next collaboration.
Image Source: Instagram/bharti.laughterqueen