Bigg Boss 11 Winner Shilpa Shinde Stands In Support Of Mika Singh; Says, "Yeh Sab Dadagiri Hai, Aur Kuch Nahi"
Singer Mika Singh garners support from Bigg Boss 11 winner Shilpa Shinde. In a recent video, the actress can be seen lashing out against those calling for a ban on the singer over his performance in Pakistan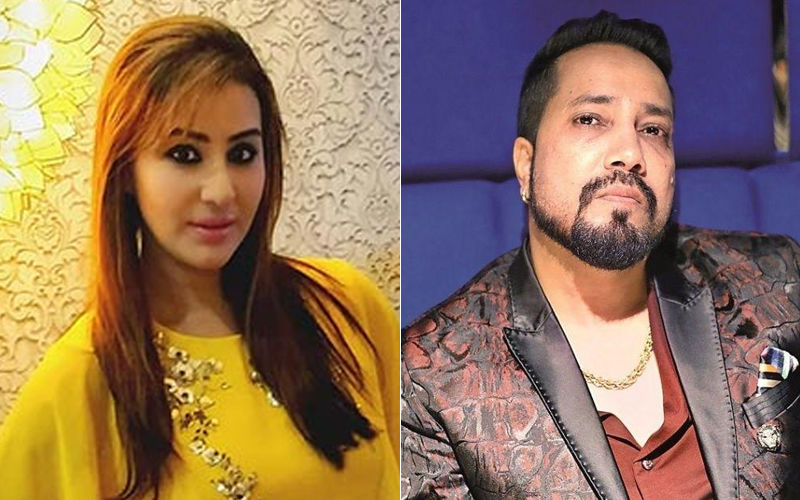 Bigg Boss 11 winner
Shilpa Shinde deleted her Twitter account at the beginning of this year
to stay away from negativity. This news came as a shock to many and her fans were extremely disappointed.
Talking to us exclusively on the same at that time, Shilpa had said
, "Kabhi bhi nahi. Jab tak zinda hoon will not come back to Twitter again". But it seems like the actress just can't resist herself from expressing her opinions.
Now, a latest video of Shilpa Shinde supporting Mika Singh over his recent controversy is going viral. The video was posted by Shilpa's fan page. The actress is seen saying, "No one has the right to ban you and FWICE should concentrate on stopping exploitation on their workers rather than banning you. There are people sitting in our country to sort the issues. So you don't need to be afraid of such people. I will work with you and and many other actors will work with you. Kindly don't give importance to this word ban. FWICE has no right to ban an artiste it's not a high court or Supreme Court to make such decisions. B N Tiwari has done nothing for his own federation so who is he to take up the decision. Let's all get united against such people. There are hair dressers who are asked to sleep with production managers and later pay the commission to them. So yeh sab dadagiri hai aur kuch nahi".
For those uninitiated, singer
Mika Singh found himself in trouble after he recently performed in Karachi at a wedding
. The singer was captured singing at the wedding festivities of the daughter of former President of Pakistan, Pervez Musharraf's close relative. Ever since the video of Mika Singh's performance in Karachi went viral on social media, it sparked an outrage among netizens and
Mika faced severe backlash for his decision and was also banned by the AICWA and FWICE.
Holding a press conference,
Mika Singh apologized to the FWICE
and said, "This was a commitment signed long back. The timing was wrong that I went there as the decision on Article 370 has just been taken. I called the federation and told that this was by mistake. I apologise for the mistake. I got visa so I went. If you get a visa, you would go too."
FWICE President BN Tiwari said, "We had issued the letter to ban Mika Singh but Mika wrote back to us saying he wanted to be heard. He said he regrets that the timing of the event and his visit to Pakistan was not right. We had a meeting and heard Mika's version."
Announcing that the ban on Mika was now being lifted, Ashoke Pandit said at a press conference, "We were in shock that Mika performed in Pakistan and at a time when India is bleeding due to Pakistan. Such an approach on part of Indian artists is not acceptable. However, we are now taking back the circular to ban Mika Singh."
Image Source:- werindia/punjabi.dailypost/instagram/
mikasingh/bollywoodnewstrends