Bigg Boss 12 Contestant Shivashish Mishra Opens Up On News Of His Affair With Roshmi Banik
There is a strong buzz about Bigg Boss 12 contestants- Shivashish Mishra and Roshmi Banik seeing each other. SpotboyE.com spoke to Shivashish to know what the truth is. Read on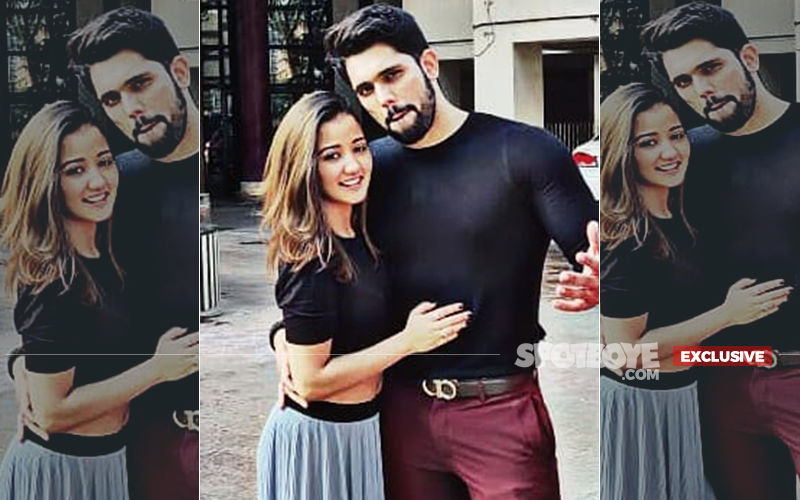 Bigg Boss 12 contestants Shivashish Mishra and Roshmi Banik are dating- this news is catching up on social media like wildfire. It all started when Roshmi posted a picture with him on Tuesday on Instagram, with an emotional message, as Shivashish is moving base to Indore for some time, due to work. On the picture, their co-contestant, Deepak Thakur left a comment, teasing the two. After this, fans started connecting the dots and in no time Shivashish and Roshmi became a couple.
Roshmi had captioned the picture as, "Laughing at random things, partying 'til the sunrise. It takes a lot of energy, positivity and understanding to understand someone that deeply. It's easy for the world to judge your actions and blame you for your choices but they forget it's your life and only you get to sit on the throne boy...!! Live your life to the fullest and do whatever you want to do Live, Laugh and Love!! ...Seek what sets your soul on fire. Will be there by your side always as long as I can. Love ya! Bae @shivashish_official"
Commenting on Roshmi's post, while Shivashish wrote, "Said way too much!! ?? Hum sab ikkathe mahakal ke patthe!" Deepak pulled her leg by saying, "Uhu uhu ;)"
Well, we got in touch with Shivashish to know how true the speculations are and if he has actually found love in Roshmi. Not to our surprise, he replied, "It's not at all true. She is just a close friend and will always be. I don't understand why do people keep linking me up? Initially they linked me with Jasleen Matharu and now her. I am not dating anyone at the moment. I can't stop everyone from writing but I would appreciate if people call me to check the reality before they conclude."
When asked if there is nothing between Roshmi and him, then why did his co-contestant Deepak's teasing comment raised eyebrows, Shivashish replied, "He is a friend and they keep teasing you with every girl what is the big deal?"
Talking about work, Shivashish reveals that after Bigg Boss 12, he has been approached for many mythological and reality shows, however, the former Bigg Boss contestant has not found anything interesting yet. "I have done some TV commercials. Also, a production company recently approached me for a music album with Roshmi but I turned it down because I didn't like the concept so much." Shivashish told us.
The Bigg Boss 12 contestant was also quick enough to add why he was approached to work with Roshmi, "And before you ask me why Roshmi and I are being approached for work as a pair, let me tell you that I have also been offered to work with Jasleen Matharu."


Image Source: Instagram/roshmibanik