Bigg Boss 13: Ahead Of Her Swayamvar, Shehnaaz Gill Has A Special Message For Her Darling Sidharth Shukla
Shehnaaz Gill is elated to see Sidharth Shukla win Bigg Boss 13, here's how she reacted to Shukla lifting the trophy (P.S. it's all things cute)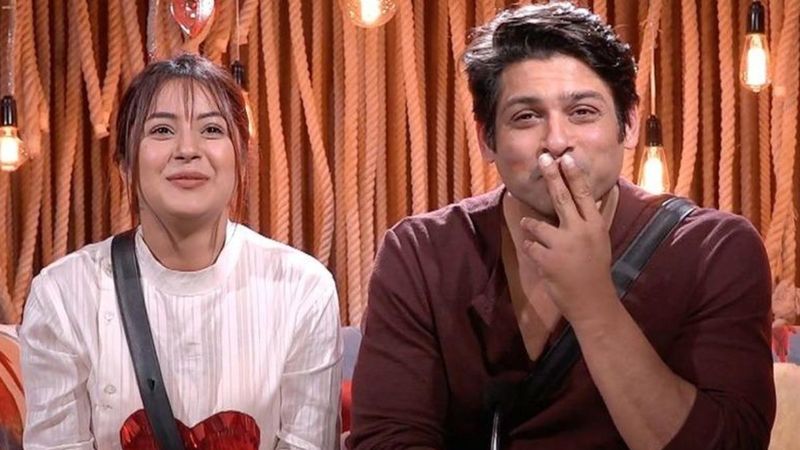 Sidharth Shukla hasn't just won Bigg Boss 13; he has also taken home special memories and new bonds that he is going to cherish for the rest of his life. One such person is Shehnaaz Gill aka the Punjab Ki Katrina Kaif, who, undoubtedly, was the closest to Shukla throughout his stay in the controversial house. The duo's friendship went through several tests but that hasn't affected their oh-so-adorable relationship. SidNaaz, as fans fondly call them, have promised to stay in contact after their exit from Bigg Boss 13.
Soon after Sidharth Shukla's victory, Shehnaaz Gill made a very sweet gesture. She took to her Instagram and congratulated her best buddy in the cutest way. Sharing a picture of Shukla holding the Bigg Boss 13 winner trophy, Shehnaaz wrote a heartfelt caption. She wrote, "CONGRATULATIONS @realsidharthshukla GOD BLESS U ALWAYS," followed with a heart emoji. Cute, aren't they? Well, after her, Shehnaaz always wanted Sidharth to win the show and as soon as Salman Khan announced his name, Gill jumped with joy. She even came onto the stage and gave him a long, tight hug.
Upon being asked about his bond with Shehnaaz, Sidharth revealed that finds her a kid and that he is great with kids. "I don't know if it will sound right, but I am great with kids and Shehnaaz is like a kid, she is very kid-like. The kind of moods that you all have seen me in, my best few moments in the house have been thanks to Shehnaaz. The ups and downs with Shehnaaz have eased me out," he said.
Check out the Shehnaaz's post:
He added, "A lot of conversations that happen inside the house are somethings that I am not very used to or I usually like to be a part of. Staying with her (Shehnaaz) just eased me out because I have somebody to speak to and I could speak just about anything and nothing. So that was fun. My journey the way it has gone, I have been able to be in it, it had a lot to do because of my friendship with Shehnaaz."
image source: VOOT