Bigg Boss 13: Before Entering BB, Paras Chhabra's Mother Spends Day With His GF Akanksha Puri, Ladies Watch A Movie
The family week in Bigg Boss 13 has begun, and on tonight's episode, we'll see Mahira Sharma's mother, Arti Singh's brother and Shehnaaz Gill's father enter the house. Now, Paras Chhabra's mother is all set to enter the house, but before that, she spent some time with Paras' girlfriend Akanksha Puri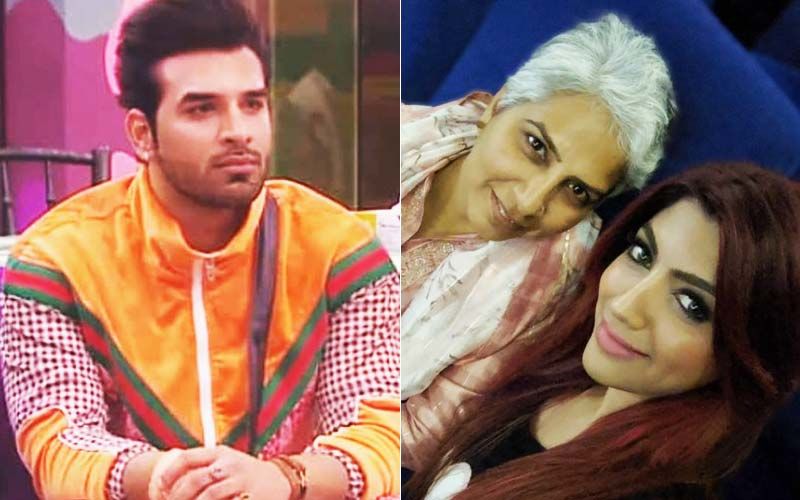 The highly anticipated family week on Bigg boss 13 is about to commence, starting tonight. The housemates' parents, loved ones, will enter the house one by one and this will go on for two days. On the first day of family week, that is, today, we'll see Mahira Sharma's mother, Arti Singh's brother Krushna Abhishek, and Shehnaaz Gill's father enter the house. Mahira's mother warned Paras not to kiss her daughter and also reminded him of his girlfriend outside- Akanksha Puri.
Now, it looks like Paras Chhabra's mother will also be entering the BB house, but before that, she spent some time with Paras' girlfriend Akanksha Puri. That's interesting because we are sure the two must have discussed and talked about what message Akanksha Puri wants to be delivered to Paras. This has only raised our expectations further, and now we're waiting to find out what Paras' mom has to say to the housemates, and Paras. Akanksha Puri took to her social media to share a picture with Paras' mother and wrote, "Watching #tanhaji with my favorite company She is all set to bring in some positivity to the #BB13 house tomo love you Mom #morepowertoyou."
ALSO READ: Bigg Boss 13 Jan 15 2020 SPOILER ALERT: Family Week Begins, Shehnaaz's Father Asks Her To Distance Herself From Sidharth, Mahira's Mother Bashes Paras
In tonight's episode, we'll see both Mahira Sharma's mother and Shehnaaz Gill's father slamming Paras. Shehnaaz's father tells her that she has one big enemy in Bigg Boss 13, and that is Paras. Now, it remains to be seen what Paras Chhabra's mother has to say to him and other housemates. Stay tuned to this space for more updates.
Image Source: Twitter/puri_akanksha Instagram/parasvchhabrra