Bigg Boss 13 Star Shehnaaz Gill's Father Is Mighty Upset With His Daughter ; 'I Have Sworn To Never Speak With Sana In My Life'
Bigg Boss 13 contestant Shehnaaz Gill's father is pretty upset with her. She is in Chandigarh shooting with Sidharth Shukla, however, she did not meet her family, says Santokh Singh. This is the reason why he is angry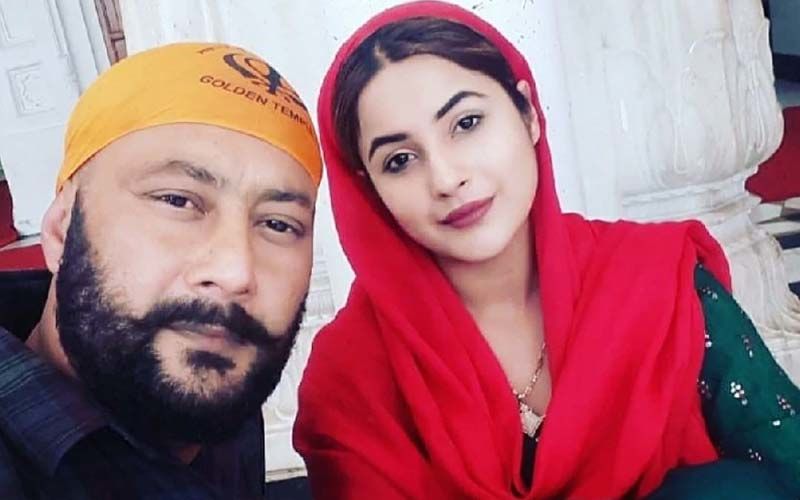 Bigg Boss 13 contestants Shehnaaz Gill and Sidharth Shukla are currently having a blast in Chandigarh. Shehnaaz and Sidharth have been shooting for their upcoming music video in Chandigarh, and have been giving fans glimpses of their fun shoot. However, Shehnaaz's father is not really pleased with her, and has expressed his disappointment that Shehnaaz didn't come to meet her family while she was in Punjab. He said that he has sworn never to speak with Shehnaaz in his life.
While speaking to TellyChakkar, Santokh Singh Sukhsaid that Shehnaaz has been shooting in Chandigarh and she couldn't come to meet her own family which is only two hours away. He said he found out that she is shooting in Chandigarh only through media reports and that Shehnaaz did not inform him herself. He also mentioned that her grandfather had undergone a knee operation recently, but Shehnaaz didn't bother to pay him a visit.
"Now when will we get a chance to see her even I do not know as it is not often that she comes up north to shoot or visit! I do not have her manager's contact number too to reach out to her. Infact, I have sworn never to speak to her for life!" said Shehnaaz's father.
He further said that they have a few family friends whose kids wanted pictures with Shehnaaz, however, when he requested her, she refused saying that there will be too many people and that she won't have time for that. "She should atleast meet her fans in Punjab if she has come here," he said.
Image source: Instagram