Bigg Boss 13: Kamya Panjabi On Sidharth Shukla-Shehnaaz Gill's Fight; 'Ye Khatti Meethi Nok Jhok Hai'
Last night's episode of Bigg Boss 13 saw Shehnaaz Gill trying to convince Sidharth Shukla, who was miffed with her. Now, Kamya Panjabi stans for SidNaaz and asks fans to not blow this out of proportion and that they'll be back together soon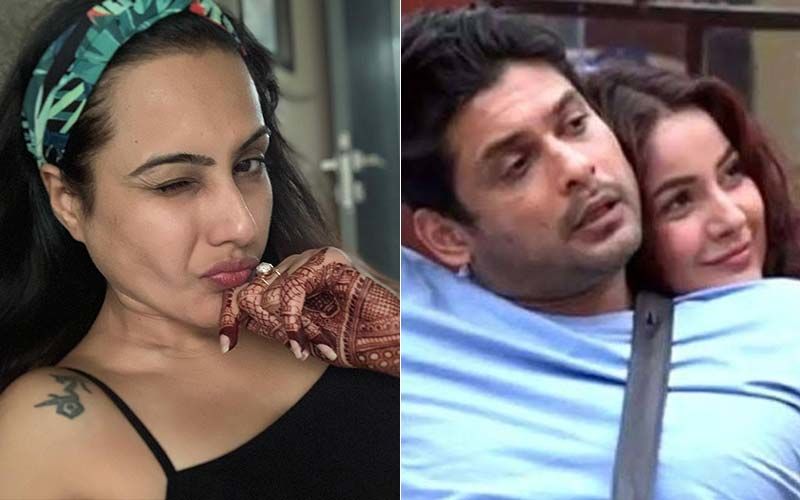 Bigg Boss 13, with its unending drama and ups and downs in the show, is only getting better each week. People are loving Sidharth Shukla and Shehnaaz Gill's chemistry on the controversial reality show, and the two even have a huge following on social media, with fans fondly calling the pair 'SidNaaz.' However, right now, things don't seem to be all right between them. Last night's episode of Bigg Boss 13 saw Shehnaaz Gill trying to convince Sidharth Shukla, who was miffed with her. Now, former Bigg Boss contestant Kamya Panjabi has expressed her views on their fight.

While Shehnaaz Gill tried to make up with Sidharth Shukla with her cute antics, it didn't seem to convince Sidharth who was seen avoiding Shehnaaz. Now, Kamya Panjabi has asked fans to not blow this fight out of proportion, and it is just some bickering between friends. She also said that they will be back together soon. Her tweet read, "Guys pls dont blow this out of proportion... its between two friends, let it be between them, yeh khatti meethi nok jhok hai n they will be back together soon."Take a look at her tweet:
ALSO READ: Bigg Boss 13 Dec 19 2019 SPOILER ALERT: #SidNaaz Bond No More? Sidharth Shukla REFUSES To See Shehnaaz Gill's Face
Meanwhile, a glimpse of tonight's episode shows Sidharth Shukla and Shehnaaz Gill's friendship going downhill. Sidharth Shukla seems exasperated as Shehnaaz continues with her antics. While she tries to hug him, he brushes her off and says that he is not interested, to which Shehnaaz replies with, "But I am interested." He then accuses her of coming to him and leaving him as and when she likes, as per her convenience.
Image Source: Instagram/kamyapanjabi/colorstv, Voot