Bigg Boss 13: Paras Chhabra Punished As He Refuses To Go To Jail, Asked To Clean Dirty Shoes
Paras Chhabra ticked off many people in Bigg Boss 13 house yesterday as he hit Asim Riaz bellow the belt with his words. He got nominated to go to jail, however, he refused to do so. Bigg Boss punished him for refusing the orders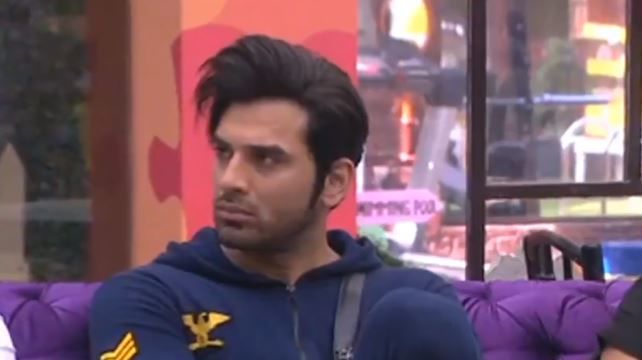 Bigg Boss 13 witnessed its another nasty fight yesterday as Paras Chhabra fought with Asim Riaz and said mean things. The fight that started over nothing got ugly when personal lives got dragged in. Paras spoke about Asim's lifestyle and that ticked off many in the house. Today, when contestants will be asked to name the housemate who should go to jail, Paras Chhabra will be picked by the majority. Even Sidharth Shukla, who has been Paras' good friend for the past few days, will choose him for jail ki sazza. Now, Paras being adamant will refuse to go to jail and Bigg Boss will punish him.
As shared by #BiggBoss_Tak, Paras will be asked to clean dirty shoes and polish them too as a punishment. A picture has also been shared where we see Paras cleaning the shoes and Mahira Sharma is next to him in the garden. Along with Paras, Asim also gets elected to go to jail and he does. It's all because of the fight that they had in yesterday's episode which started with Asim asking for a soap bar from Bigg Boss to wash utensils. The fight got crazy with both saying things to each other, and Paras commenting on Asim's lifestyle and humble background. (
Also Read
:
Bigg Boss 13: 'Asim Khel Gaya' Say Sambhavna Seth And Gautam Gulati On Asim Riaz-Paras Chhabra's BIGG FIGHT)
Meanwhile, a promo has made it to the internet where all the housemates are voting for Paras to go to jail. The shocker is when Sidharth Shukla also takes Paras' name as they have been good friends of late. In fact, the argument first started between Asim and Sidharth and Paras jumped in to talk on behalf of Sidharth. Will their newfound friendship suffer because of this decision of Sidharth? We shall see that in the coming episodes.
Image Source: Twitter/colorstv