Bigg Boss 13: Paras Chhabra's GF Akanksha Puri Gets A New Lower Back Tattoo; Getting His Name Inked Again?
Paras Chhabra and Akanksha Puri were so much in love that they even got their names inked on each other's wrist. When inside the Bigg Boss 13 house, Paras went on record to say that she forced him to do so! But now, the lady is getting another tattoo done and we wonder if she is getting his name inked again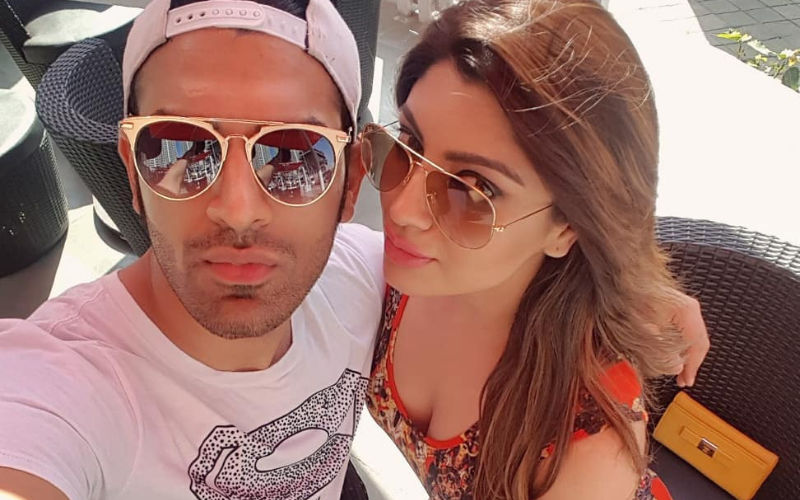 Paras Chhabra's love life got discussed widely after he entered the Bigg Boss 13 house. And why not? He tried to have a casanova image inside the house and got close to Mahira Sharma. Meanwhile, his girlfriend Akanksha Puri supported him outside the house even though he got involved with other girls. A big discussion had taken place over the tattoos they have. Paras and Akanksha have each other's names inked on their wrists. Paras tried to hide it but in one of the episodes, he had opened up about it.
Paras on record stated that he was sort of forced to get Akanksha's name inked on his wrist. He had stated that she got a tattoo of his name and asked him to do something special for him. Left with no choice, he got her name inked. Akanksha in an interview with us had spoken about and stated that she never forced him. But now leaving all of this aside, Akanksha is getting another tattoo done and we wonder whether it is for her lover boy.
Meanwhile, Paras and Mahira are having their sweet moments inside the house. Sidharth had even spotted
a hickey on Mahira's neck a day ago
and it had called for a lot of attention on the Bigg Boss 13 couple who say that they are just friends.