Bigg Boss 13: Rashami Desai Admits She Was Bankrupt And Homeless; Defends Arhaan Khan's 'Road Pe Thi' Remark
In yesterday's episode, Paras Chhabra revealed to Rashami Desai that on national television, Arhaan Khan spoke about her financial status. In defense of her love, Rashami stated that she was bankrupt in 2016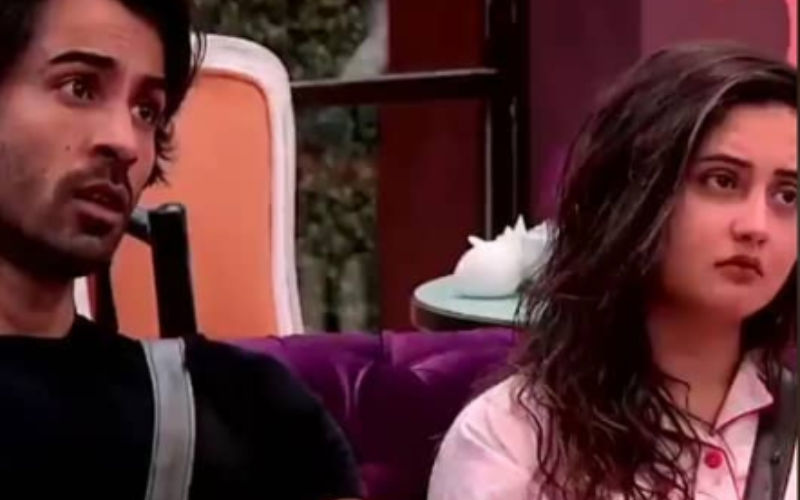 Ever since Arhaan Khan has marked his entry in Bigg Boss 13 house, his equation with Rashami Desai has been a hot topic of discussion. He proposed to the lady and everything was going good for them until Salman Khan disclosed Arhaan being the father of one child to Rashami. Then it took a while for them to get back together, but again, Paras Chhabra came in and shared about Arhaan Khan's shocking statements to Rashami. In yesterday's episode, we saw Paras talking about Arhaan's 'Rashami Desai Road Pe Thi' comment. But surprisingly, the lady came to her love's defense and admitted that she was bankrupt in 2016
Rashami on national television stated that in 2016, she had no money and that she was homeless. She mentioned that she worked a lot to get back to normal and it was Arhaan who helped her in her low phase. Paras who wanted to add fuel to fire stated that these are not the things that one should reveal on national television. Rashami agreed to it and then she had a conversation with Arhaan stating that he shouldn't be revealing such details on TV.
It was while talking to Shefali Bagga that Arhaan had shared about Rashami Desai being on road with no money. He had stated, "ab Rashami se mila tha, iske account mein na zero balance tha. Wahaan se leke yahaan tak main Rashami ko kaise leke aya hoon, mera dil janta hai. Khatam ho chuki thi, Rashami Desai road par thi."
We must say, Rashami Desai, handled the situation very carefully and maturely. Good job girl!
Image Source: Instagram