Bigg Boss 13: Rashami Desai And Sidharth Shukla's HATE STORY - How Things Went From Bad To Worse Between The Two
After numerous distasteful brawls on Bigg Boss 13 between former co-stars Sidharth Shukla and Rashami Desai, the actress has finally revealed that what went wrong between the two while working on the show Dil Se Dil Tak.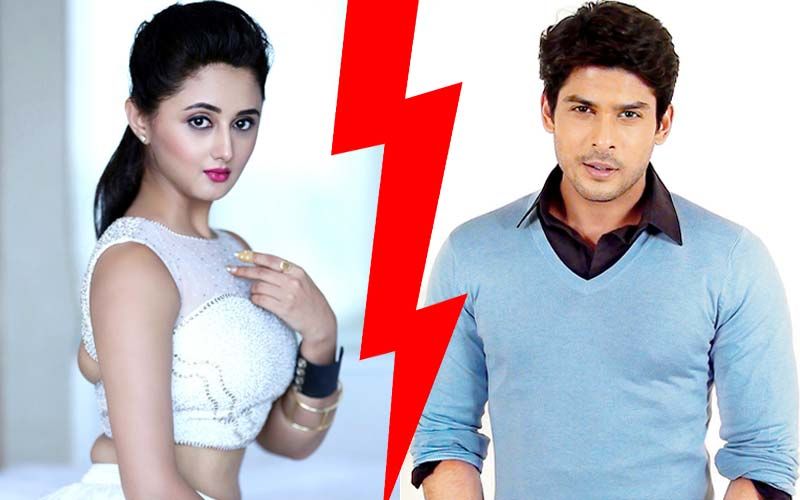 In last night's episode of Bigg Boss we saw, Rashami Desai revealing some shocking details about working with Sidharth Shukla. She confessed saying that Sidharth had told her how he had personally saved her from getting replaced on their show Dil Se Dil Tak, but in reality, he was the one who tried to get her replaced. And now when their sour equation inside is grabbing eyeballs every single day, we decided to take you back to the days when SpotboyE.com exclusively reported about the controversies brewing between them.
You may recall we exclusively reported to you that Rashami Desai and Sidharth Shukla who were romantically involved at the start of the show slowly went to loggerheads on the sets, avoiding even talking to each other once the cameras were turned off. This started affecting their on screen chemistry also and producers Sashi-Sumeet started looking for Sidharth's replacement in April 2017. Explaining what has actually gone wrong with the two a source at that time had revealed to us, "Sidharth's tantrums have gotten out of control. The reasons are far too many."
ALSO READ: Bigg Boss 13: Jail Doors Now Open, Housemates Nominate Rashami Desai And Sidharth Shukla To Be The First 'Mujrim' – New Promo

He had added, "While shooting the show on Mira Road in Mumbai, the actor stopped the shoot for two-and-a-half hours." Reportedly, Sidharth had complained that his vanity was smaller than Rashami's and refused to shoot till he got a vanity as big as hers. In fact the scene was ready and Rashami was waiting for him but Sidharth refused to budge. The production crew then had to run helter-skelter and arrange a vanity for him.

Another time, Sidharth stopped the shoot with the complaint that the microwave in his vanity was broken. Delays and cancellations were becoming the norm on the sets of Dil Se Dil Tak thanks to Sidharth, sources had told us. The actor, who had a cameo in Humpty Sharma Ki Dulhaniya started reporting late to work and then extended his lunch hours. Naturally, Rashami and the crew were left fuming.
So, when Rashami and Sidharth finally shot together, the simmering resentment between the two actors was so strong that it ruined their onscreen chemistry, damaging the very crux of the show. After which producers called Sidharth for a meeting and
gave him the last warning
.
However cold war between the two got over after six months (September 2017) and the two turned friends again. At that time our sources on the sets told us that when Sidharth had a headline grabbing fight with co-star Kunal Verma, Rashami was firmly on Sidharth's side.When project head Shital Somani intervened and asked Sidharth to leave the sets immediately, Rashami stepped up and told her not to humiliate him in front of the cast and crew. And when Sidharth walked away, Rashami was seen sobbing in her vanity van.
The new equation had shocked the cast and crew. After all, in the recent past Sidharth was almost thrown out of the show because of his bad equation with Rashami. Rashami and Sidharth were often spotted in each other's vanities; eating lunch together and at times also leaving the sets together. Sidharth bought a new BMW was spotted dropping off Rashami to her house, on one occasion.That's when people started noticing the new positive vibe between the co-stars.
However by end of the year in December 2017, Sidharth was finally kicked out of the show as he abused another co-star Jasmine Bahsin on the set and the actress was traumatised. After Sidharth Shukla, Rohan Gandotra stepped into his shoes and the story moved forward with Rashami Desai, Jasmine Bahsin and him. However after few months Rashami's track also abruptly ended (April 2018) and the following month the show finally went off air.


Image Source:- thestorypedia.com, bytesofindia.com, instagram/realsidharthshukla/ imrashamidesai