Bigg Boss 13: Arhaan Khan's Ex-GF Amrita Dhanoa Says 'I Think Rashami Desai Knew About Arhaan's Past, They're Partners In Crime'- EXCLUSIVE
Arhaan Khan's ex-girlfriend, Amrita Dhanoa feels that something is fishy about Rashami Desai's reaction to Salman Khan revealing about Arhaan's past. We spoke to her to know if she would ever meet Rashami once she is out of the house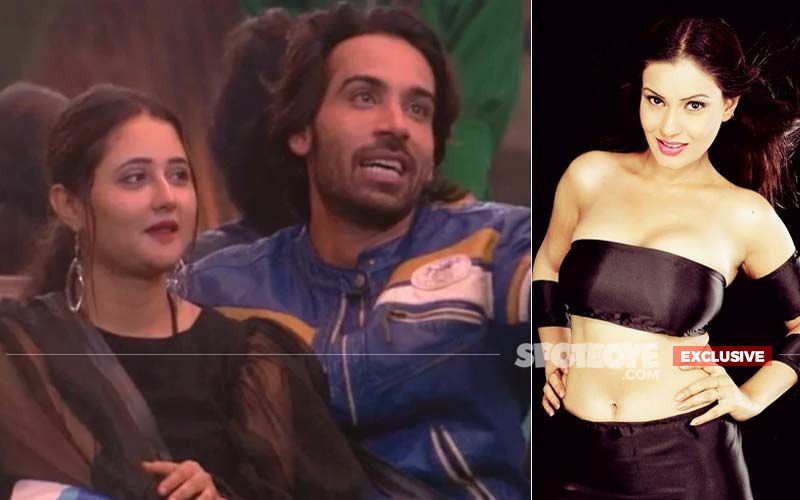 Arhaan Khan, who is currently locked inside the Bigg Boss 13 house, is making headlines for his past. After Salman Khan revealed on one of the Weekend Ka Vaar episodes that Arhaan has a wife and a son, all eyes were set to see how Rashami Desai reacts to it.
Surprisingly, Rashami did not seem very aggressive or fluttered about it. She did react a bit surprised but from what everyone saw during the following episodes, she didn't seem extremely shaken with the information.


This is what prompted us to call Arhaan's ex-girlfriend to ask her about Desai and her reaction to Arhaan's past.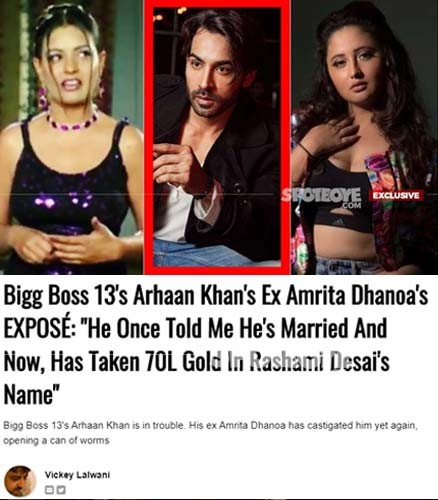 You may recall, a few days back, she had exposed that Arhaan had taken 70L gold on Rashami's name. So, we thought of asking her that given a chance, will she ever meet Rashami, as both have been duped by their common love interest at some point of time.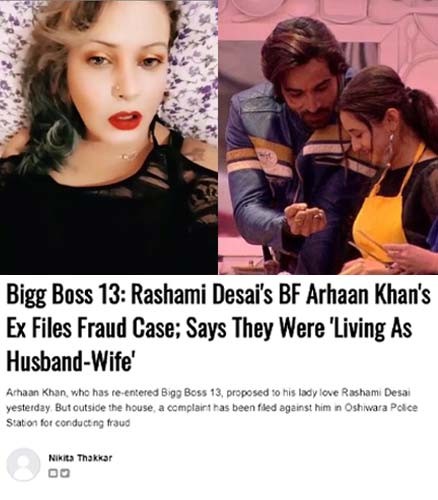 Amrita seemed in an off mood and snapped while saying, "Why should I meet her?" When we further prodded and explained that since both of them are sailing in the same boat, as a woman maybe she would want to have a talk with Rashami, to which she replied, "I will not meet her. I can make out from the episode Rashami knew about his past and was in know of things. I would just say they are partners in crime. And frankly, I am done with Arhaan."
Image Source:- amarujala, bharatcelebrities