Bigg Boss 13's Arti Singh Cooks For Herself For A Change In Self Quarantine Phase; Is Any One Up For Imli Wale Chole?
As many have self-quarantined themselves due to coronavirus crisis, Bigg Boss 13 ex-contestant Arti Singh has also self-isolated herself while putting up a post talking about what she's been doing during the lockdown phase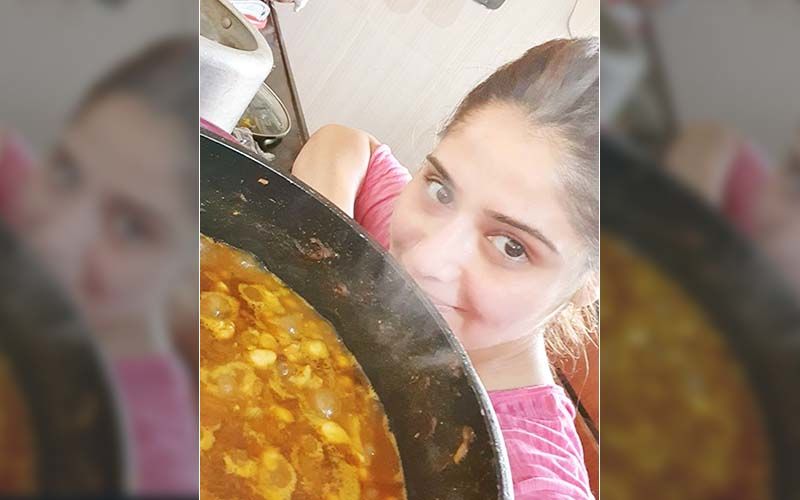 COVID-19 has taken over our lives as all activity has come to a standstill and all of us are getting self quarantined at home. However, as they have self-isolated themselves from the world, it has made them productive and using this self-quarantine for doing some productive work. Well, as Government has shutdown gyms, Katrina Kaif showed us how to work out when you're home, on the other hand, Deepika Padukone showed us 'productivity in the time of COVID-19' as she organised her wardrobe and now, she is having a relaxing time as she massages her face.
With this, Boss 13 ex-contestant Arti Singh too did something interesting and tasty, read on, you will understand the context. The actress recently put up a post talking about what she's been doing during the lockdown phase and it is cooking, yes! With this getting self-quarantine period, Arti who herself is a great cook cooks for herself for a change instead for any housemates as she used to do in the BB13 house. while also calling it the 'effects of #CoronaVirus.' Her caption also asks her fans if anyone is up for imli wale chole. Arti, we have already raised our hands, hope we get to taste some.
Check out the post below:
Arti has captioned her post stating, "I was cooking daily for 3 months in the Bigg Boss house but it's been a month since we have come out and today is the first day I'm cooking. I have learnt to cook from my mother, who is an amazing cook herself! This time around though I am not cooking for the housemates but rather just for myself....the downside is, koi tarif karne wala hi nahi hai! So the chef, the lucky one to relish, and the one to compliment is all me! The effects of #CoronaVirus! Any one for imli wale chole?"
Image source: Instagram/ artisingh5