Bigg Boss 13's Paras Chhabra-Mahira Sharma Fan Compares Them To Shah Rukh Khan-Kajol From DDLJ; Pic INSIDE
As Bigg Boss 13's Paras Chhabra and Mahira Sharma enjoy a huge fan base as one of TV's cutest duo, see the picture where a PaHira fan compares them to Shah Rukh Khan-Kajol from DDLJ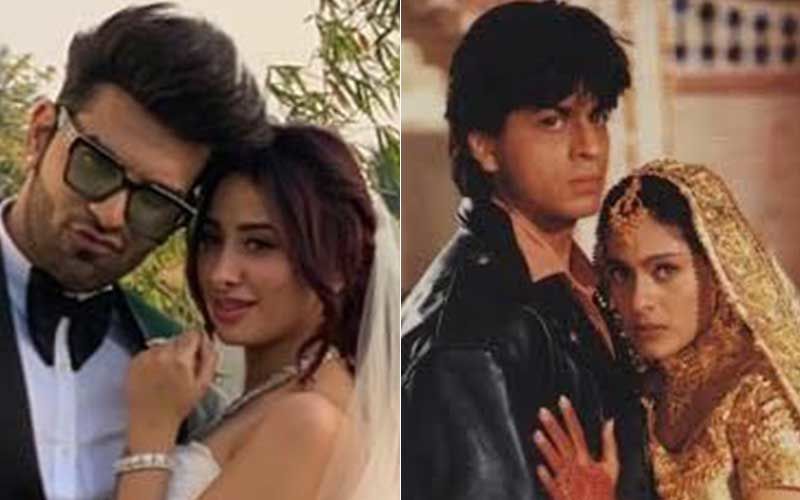 TV actor Paras Chhabra and Mahira Sharma formed a strong bond during their time in the show Bigg Boss 13. Paras and Mahira are loved by fans for their sizzling chemistry and entertain fans with their videos on social media as well. Even after Bigg Boss 13 ended, the duo enjoys a huge fan base and is also among TV's cutest and most-loved pair. Now, just recently, a fan of Paras and Mahira compares the duo to Shah Rukh Khan-Kajol from the film Dilwale Dulhania Le Jayenge.
Taking to his Instagram stories, Paras Chhabra re-posted a picture collage that was shared by one of his fans. The picture collage made by the fan featured some cute moments of Paras and Mahira from their time in the Bigg Boss 13 house and even after that. PaHira's fan compared the duo to scenes and pictures of Shah Rukh Khan and Kajol from the iconic film Dilwale Dulhania Le Jayenge.
One comparison of Paras-Mahira is drawn from the actress giving Chhabra a peck on his cheeks during their stay in the Bigg Boss 13 house comparing it to the scene where Kajol gives SRK a peck on his cheek in the movie. Another picture is from PaHira's recently released song Hashtag Love Soniyea and the fan-made collage featuring Paras and Mahira is too cute for words.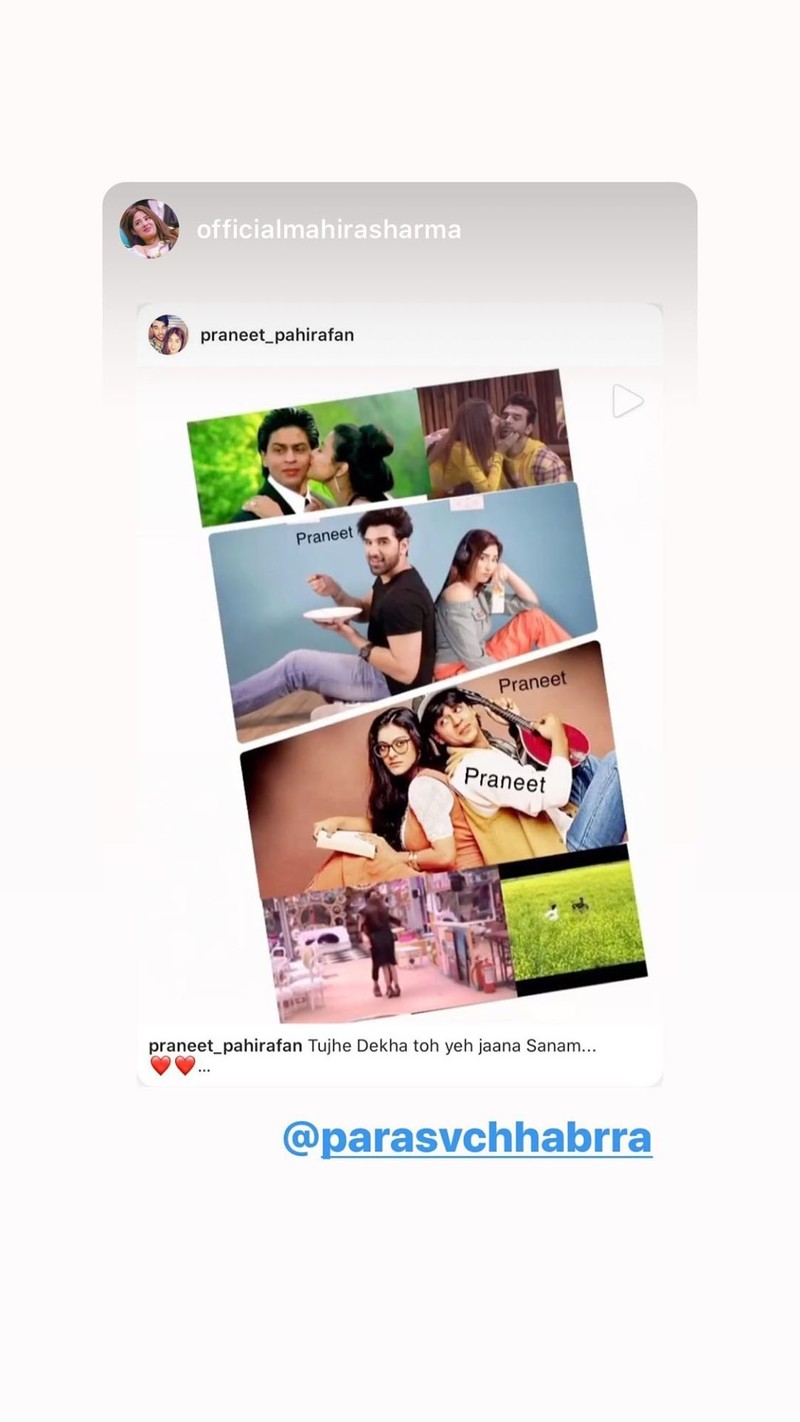 Image source: Instagram/ Paras Chhabra, PInterest