Bigg Boss 13's Rashami Desai On Physical Abuse And Ex-Husband Nandish Sandhu, 'We Brought Out The Devil In Each Other'
Bigg Boss 13's Rashami Desai admits to going through a physically abusive relationship in the past and also urges people to take a stand against wrong, read on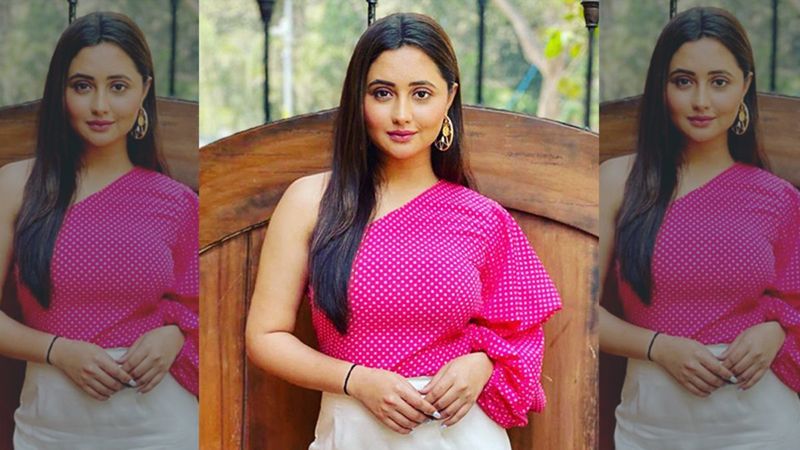 Rashami Desai, who was recently seen in the controversial Bigg Boss 13 house, is in a happy space now. The actress had a memorable journey in the reality show and was also among the top 5 contestants. However, things weren't always the same for her, especially when her relationship with ex-husband Nandish Sandhu had gone for a toss and they had to part ways. That phase was, undoubtedly, the toughest for Rashami. In a recent interview with Pinkvilla, the Dil Se Dil Tak actress opened up on what went wrong with Nandish and that she had gone through a physically abusive relationship in the past.
Rashami stated that one should take efforts to stop all the wrongs in their relationship because if they don't, all the atrocities will not stop either. She urged people to take a stand for themselves. Rashami said, "Because if you don't stop it then and there it will happen again and again. Respect and believe in yourself that you are not doing anything wrong. I understood it later because I had a fear of losing a lot of people around me."
Adding further on what went wrong with her ex-husband Nandish, Rashami said, "I will not say ki humare beech me differences nahi the. We had a lot of differences, we had a lot of arguments, we had fights and somewhere we both didn't realize that we were not compatible with each other. The way we used to be, the way we were together it is just not the same and we are different people together and we are trying to bring the devil out of each other. I said it and after six years after that happened, I took the divorce. Later, somewhere I realized that I was also dragging a lot."
The actress also revealed that she tried her best to sort out the differences between them; however, she gave up at one point and filed for divorce. The estranged couple, though, continues to maintain a cordial relationship and greet whenever they bump into each other.
image source: instagram/imrashamidesai