Bigg Boss 13: Top Five Sidharth Shukla-Shehnaaz Gill 'Moments' That Made Twitter Fall In Love With #SidNaaz
Love Sidharth Shukla and Shehnaaz Gill's friendship inside the Bigg Boss 13 house? Then here's a trip down the memory lane for you, as we present our favourite #SidNaaz moments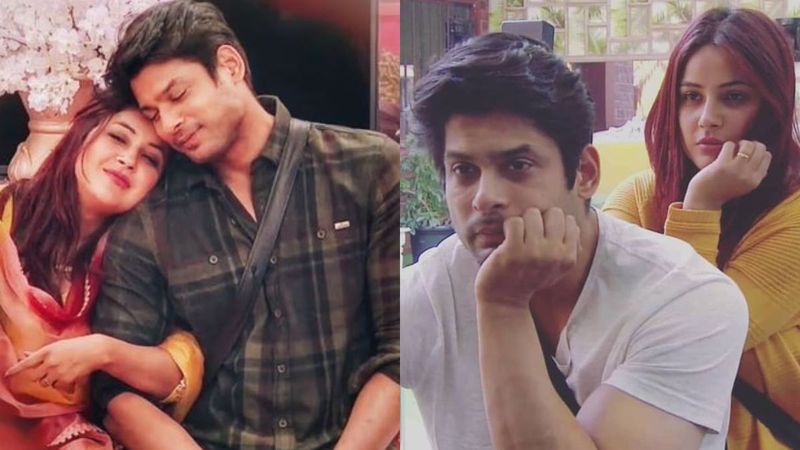 Fights and controversies are an everyday thing inside the Bigg Boss 13 house, but what's that one thing that brings a wide smile on viewers' faces? Well, it's the oh-so-adorable friendship between Sidharth Shukla and Shehnaaz Gill, who also happen to be two of strongest contenders of Bigg Boss 13. Ever since the show started, both Sidharth and Shehnaaz have gelled extremely well and they have always stood strong with each other during the toughest of situations. In fact, their delightful chemistry is what makes fans wish them to confess their feelings for each other. As a consequence of their heartwarming bond, Sidharth and Shehnaaz have also found a ship named on the internet and it's SidNaaz. So, here's presenting our top five #SidNaaz moments that will make you wonder if they are a thing.
1 – The patch-up plan by Shehnaaz Gill
It was during Sidharth and Shehnaaz's feud that the latter wanted to mend the situation. She soon bumped into Sid's bed and had planned to kiss him; however, it couldn't happen because Sana felt shy.
2 – When Shehnaaz impressed Sidharth with her English
Shehnaaz Gill is quite a bubbly personality and her Punjabi accent is a reflection of the same. Well, on this day, the singer tried to impress Shukla with her cute English and he wasn't disappointed. Check out their cute banter below:
3 – Sidharth and Shehnaaz's 'Ishq Wala Love'
Soon after a video of Sidharth and Rashami heating things with their romantic performance was out, SidNaaz shippers rather demanded a performance featuring Sidharth and Shehnaaz. Say no more, because Bigg Boss did make the duo dance to a romantic track and their chemistry was inevitable!
4 – Shehnaaz's breakdown when Sidharth exited the house
Some days ago, Shukla had to exit the house owing to his health issues and when it was Shehnaaz's time to say him goodbye, she couldn't stop sobbing. We all know she didn't want him to go.
5 – Shehnaaz opening up on her smart grandparents
This clip sees Shehnaaz Gill stating how her grandparents are huge Bigg Boss fans and they are extremely good-looking and smart, as Shukla quietly listened. Such a cute moment!
Which one's your favourite?
image source: VOOT